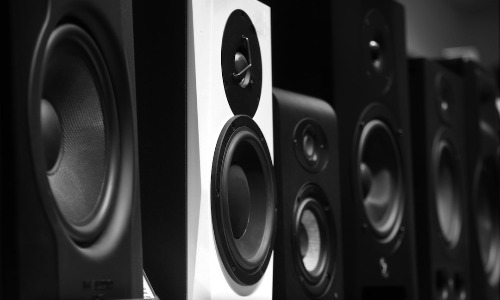 Audio Takes Over: Latest Study Shows Its Influence on Brand Engagement is at an All-Time High
Read Time:
2 Minute, 7 Second
A new study by Sentient Decision Science has shown that audio has a significant influence on a person's willingness to engage with or avoid a brand, with a staggering 86% of people saying that sound can sway their decision. This marks a new era for the audio industry, which is booming like never before.
The latest figures from the Radio Joint Audience Research (RAJAR) show that commercial radio in the UK alone has reached its highest listening figures yet, with 38.1 million listeners tuning in. This is only the tip of the iceberg, as the world of audio is now more complex and extensive than ever, with a vast array of podcasts and streaming platforms to choose from.
Founder and Director of Forever Audio, Paul Golliker, commented on the power of audio advertising, stating that "radio delivers an average return on investment of £7.70 GBP for every £1 GBP spent." With streaming platforms like Spotify reaching a global audience of 489 million users, and podcast advertising boasting a 95% listener action rate, it's clear that audio is an essential component of any successful marketing strategy.
However, navigating the plethora of channels and devices available can be overwhelming for businesses. Kathleen Moroney, Executive Creative Director of Forever Audio, recommends that businesses embrace a multi-channel approach and tap into the expertise of specialist audio agencies. With their 18 years of experience, Forever Audio is a world-renowned audio specialist, catering to clients such as Spotify, Audible, Mitsubishi, Acast, and WhatsApp.
As Spotify's preferred creative partner, Forever Audio works on global campaigns in multiple languages, with agencies and directly with brands. From short-form advertising to long-form content, Forever Audio's team of specialists can create bespoke sound design and compose unique sonic identities for brands. They can also write creative campaigns optimised for every platform and device, create audio brand guidelines, and produce podcasts.
Paul Golliker notes that Forever Audio is "completely unique" in the range of audio services it offers all under one roof, including recording voiceovers for animated series and feature films, specialist composition teams, writing teams, media planning and buying across all audio platforms, and a digital team that focuses on interactive digital experiences for audio platforms.
To learn more about audio advertising, content, and sonic branding, businesses can contact briefs@foreveraudio.com. By tapping into the expertise of specialist audio agencies, businesses can ensure that their marketing spends go further and that their audio ecosystem and suite of assets are consistent, resulting in stronger branding and recall.