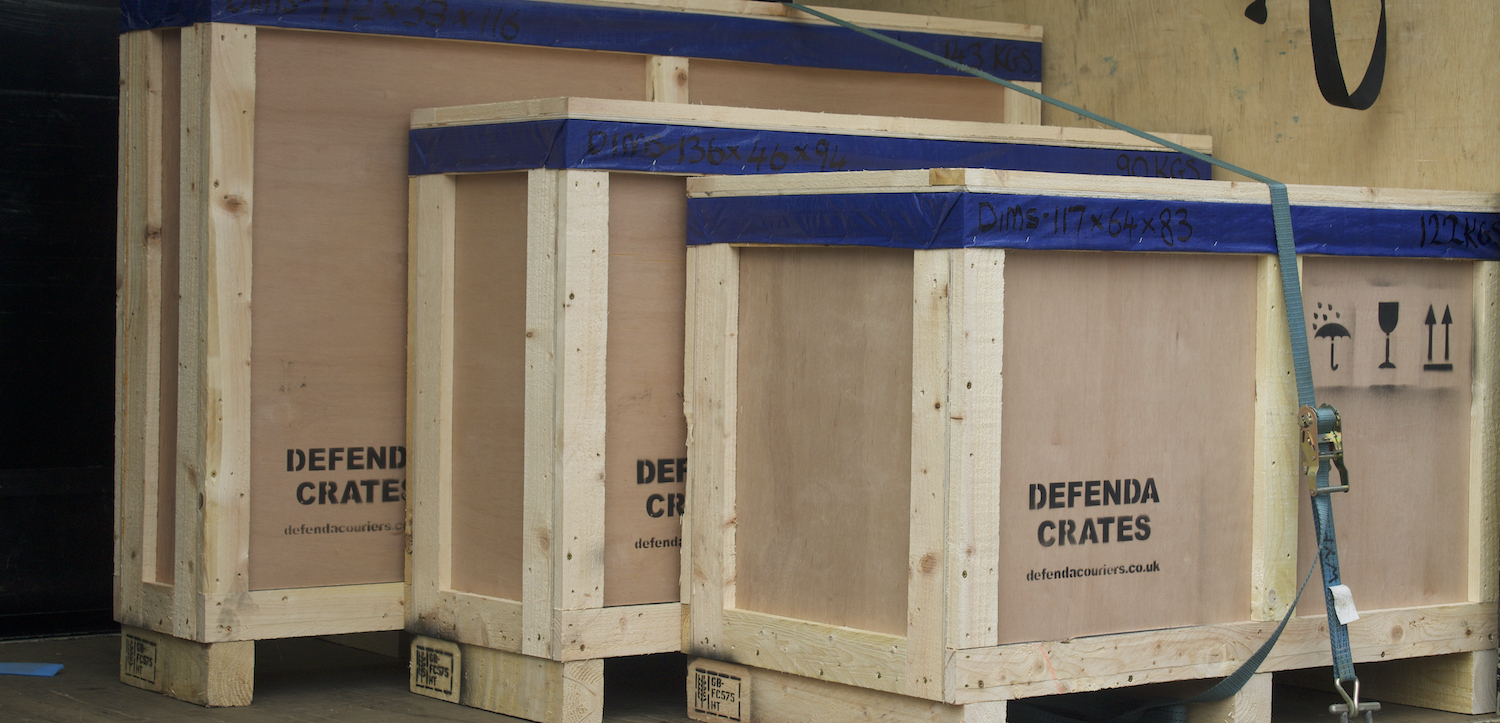 Defenda Crates Rises to the Challenge as Knights of Old Faces Liquidation
Read Time:
3 Minute, 37 Second
Local British Company Fills Void Left by Knights of Old with Fast Production and High-Quality Work
In the wake of Knights of Old Limited's recent liquidation, a local crate manufacturing company, Defenda Crates, has stepped in to help fill the void left by the fallen giant. Knights of Old, a well known transport & logistics company and crate manufacturer, entered administration following financial difficulties attributed to a ransomware attack earlier this year, which severely impacted the company's operations.
Rajnesh Mittal and Philip Armstrong of FRP Advisory Trading Limited were appointed as joint administrators of Knights on 25th September 2023. The administrators are in the process of contacting all known creditors of Knights and are working closely with the remaining employees to manage the administration process. Customers who have goods stored at Knights' sites have been urged to await contact from the administrators before making any arrangements.
The downfall of Knights of Old has been a significant blow to the local economy, resulting in the redundancy of hundreds of employees. The parent company, KNP Logistics Group, which was formed in 2016 following the merger of Knights of Old with Nelson Distribution Limited, Steve Porter Transport Limited, and Merlin Supply Chain Solutions Limited, cited the ransomware attack as the primary reason for its financial woes.
Ransomware attacks, like the one suffered by KNP Logistics Group in June 2023, have become increasingly prevalent in recent years, wreaking havoc on businesses worldwide. These attacks typically involve encrypting files and demanding a ransom in exchange for decryption, with the added threat of data theft or leakage.
Mr. Mittal, one of the administrators, explained, "Despite being one of the UK's largest privately-owned logistics groups, KNP fell victim to a ransomware attack earlier this year that caused significant disruption. Against a backdrop of challenging market conditions and without being able to secure urgent investment due to the attack, the business was unable to continue. We will support all affected staff through this difficult time."
Approximately 730 employees have been made redundant as a result of the liquidation, with only a small group temporarily retained to assist in winding down operations. The Nelson Distribution business and its assets were sold by the directors before entering administration, with around 170 employees transferring to the purchaser.
While Knights of Old's unfortunate demise has left a void in the crate manufacturing industry, local company Defenda Crates has risen to the challenge to help customers with urgent international shipping deadlines to meet. Defenda Crates specialises in producing high-quality ISPM 15 wooden crates and cases for same day collection or immediate dispatch for a client's time critical deliveries. They also offer quick manufacturing of custom-made timber crates and wooden shipping cases with same day delivery for clients across the UK and even some parts of Europe. With operations running 24/7, Defenda Crates prides itself on its ability to produce bespoke wooden crates for a huge range of products rapidly and deliver them nationwide, often on the same day as receiving an order.
As the wooden packaging division of Defenda Transport & Logistics Limited, Defenda Crates provides quality wooden packaging solutions to clients of all sizes in the UK and many European countries. They offer solid heat-treated ISPM 15 wooden cases and crates from stock or made to order, along with custom-made ISPM 15 pallets suitable for export, including reinforced pallets and crates for heavy goods.
Defenda Crates' fast production and delivery capabilities have positioned them as a reliable alternative for businesses with urgent shipping needs, ensuring that crucial shipping deadlines are met. Their sustainable sourcing of wood and ISPM 15 certification guarantee the quality and compliance of their products, making them a trusted partner for various industries, from manufacturing and engineering to art galleries and museums.
In these uncertain times for the logistics industry, Defenda Crates is a shining example of a local company stepping up to support its community and businesses in need. They are not only helping to replace the lost capacity left by Knights of Old but are also demonstrating the resilience and resourcefulness of British manufacturing.
For more information about Defenda Crates and their services, please visit defendacrates.co.uk.
For inquiries related to Knights of Old, creditors and other interested parties are encouraged to reach out to the administrators at knightsofold@frpadvisory.com.