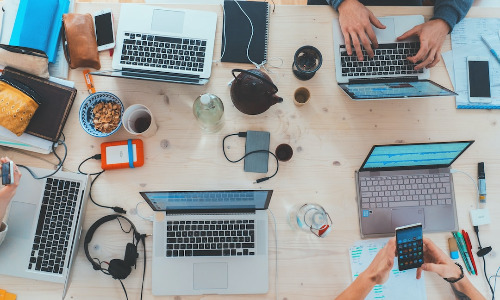 Small Businesses Can Utilize Technology to Survive Economic Headwinds
Read Time:
2 Minute, 33 Second
The global pandemic has drastically impacted businesses of all sizes, but smaller organizations have been hit particularly hard. With fewer internal resources and smaller budgets, they face a more significant challenge in keeping their operations running smoothly. On top of that, the ongoing energy crisis, economic instability, and depleting workforce have made it even more difficult for small businesses to stay afloat.
The key to surviving these challenges is to have access to cost-effective tools that can help harness collaboration and creativity while maximizing business capital and navigating talent shortages. One such tool is a centralized platform for communications and IT management and support. By investing in such a platform, businesses can provide their employees and IT teams with a holistic view of operations, enabling greater oversight and control – a critical factor in the current economic headwinds.
Having a centralized platform also means that businesses can take advantage of time-optimizing features such as unattended access and multi-session handling. These features are essential in minimizing operational downtime and encouraging business as usual. With resolution processes controlled and monitored from a single dashboard, workflows can be improved, and quick resolutions can be delivered without adding to the burden on IT teams.
For small businesses, investing in the right technology can make all the difference in surviving these difficult times. Here are some ways that technology can help:
Streamline Communications Effective communication is crucial in any business, but it's particularly important in smaller organizations. With limited resources, it's essential to have clear and open lines of communication between employees, departments, and customers. By investing in a unified communications platform, businesses can streamline their communications and improve their efficiency.
Improve Collaboration Collaboration is essential in today's business world, and it's even more critical for small businesses. With a centralized platform for collaboration, businesses can bring together employees from different departments and locations to work together on projects in real-time. This not only improves productivity but also encourages innovation and creativity.
Increase Cybersecurity Cybersecurity is a growing concern for businesses of all sizes, but it's particularly challenging for small organizations with limited resources. By investing in a cybersecurity solution that provides comprehensive protection, businesses can safeguard their data and systems against cyber threats.
Automate Processes Automating routine tasks can free up employees to focus on more critical tasks. By automating tasks such as data entry, invoicing, and inventory management, businesses can increase their efficiency and reduce their reliance on manual processes.
Provide Remote Access The ongoing pandemic has made remote work a necessity for many businesses. By investing in a platform that provides remote access to systems and applications, businesses can allow their employees to work from anywhere without compromising security or productivity.
Small businesses are facing unprecedented challenges in the current economic climate, but with the right technology tools, they can overcome these challenges and thrive. By investing in cost-effective solutions that streamline communications, improve collaboration, increase cybersecurity, automate processes, and provide remote access, small businesses can increase their efficiency and productivity while navigating these difficult times.