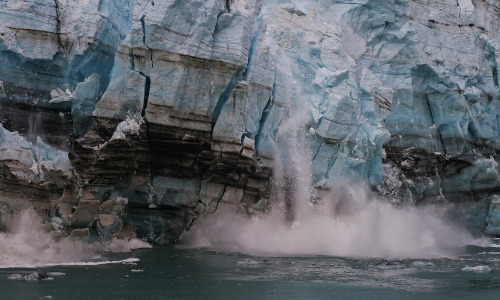 Burjeel Holdings Oxford Saïd Climate Change Challenge Commences Amidst Record July Heat, Inviting Global Entries to Tackle Climate Crisis
Read Time:
2 Minute, 44 Second
Amidst a relentless surge of extreme heat this July, the Burjeel Holdings Oxford Saïd Climate Change Challenge has taken flight, inviting global participation from high school students and educators to confront the climate crisis with groundbreaking ideas. This visionary competition, addressing five crucial areas – air pollution, extreme weather events, water scarcity, food security, and insect-borne diseases – has unfurled its 'Save the Planet' button, ushering in a fervent wave of proposals that aspire to safeguard the future.
Enabling students aged 15 to 18 to unleash their creativity and ingenuity, this unprecedented challenge extends its arms to teachers as well. High school educators are encouraged to contribute climate change lesson plans that awaken awareness and inspire the young minds to embrace innovative solutions. The submission deadline, wisely prolonged to the 15th of October, beckons more aspiring climate advocates to seize the opportunity and shape the discourse.
The pinnacle of the Burjeel Holdings Oxford Saïd Climate Change Challenge awaits ten remarkable finalists – five teams from the student category and five individuals from the teacher category – who will stand proudly at COP28 in Dubai this December. The coveted platform at Dubai will witness the unveiling of ingenious solutions to a distinguished audience, offering a chance to leave an indelible mark in the fight against climate change. Eminent winners will be granted an exclusive entry to a bespoke program at Oxford Saïd, where they shall join forces with a global community of influential entrepreneurs and trailblazers driving innovation and social impact.
The esteemed partnership between Europe's preeminent business school and the Middle East's premier healthcare provider envisages a world where young visionaries are accorded the recognition and visibility they rightfully deserve. As the climate crisis continues to loom large, empowering the upcoming generation with the tools to tackle forthcoming challenges becomes ever more critical.
In the words of Soumitra Dutta, Peter Moores Dean at Oxford Saïd, the urgency to inspire and mobilize the next generation of leaders, innovators, and change-makers has never been more pressing. Climate change stands as humanity's greatest peril, with its ramifications posing uncharted paths for future generations. COP28 provides an unparalleled stage for these bright minds to shine, while Oxford Saïd promises to equip them with profound knowledge to combat climate change under the guidance of world-renowned academics.
Dr. Shamsheer Vayalil, founder, and chairperson of Burjeel Holdings, emphasized the transformative potential of the nearly one billion-strong high school students and educators participating in the challenge. A platform to cultivate change agents, this competition serves as a catalyst for meaningful solutions and accelerated climate action. By fostering a collective sense of responsibility, a potent force emerges, shaping a sustainable world for posterity. Amidst the UAE's climate-focused year, the challenge elevates the voices of youth, empowering them to become architects of a greener and brighter future.
For the triumphant student team and educator, a glittering prospect awaits – an exclusive chance to attend specially curated courses at Oxford Saïd in the spring of 2024, nestled within the illustrious University of Oxford. To embark on this transformative journey and learn more about the competition, aspiring participants can find comprehensive information on the Climate Change Challenge website. The global stage beckons the next generation to rise and make an indelible impact in the battle against the climate crisis.