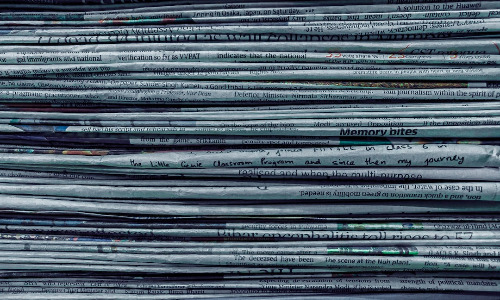 Communities Demand Support for Local News Outlets
Read Time:
1 Minute, 41 Second
Local news outlets are in danger of becoming extinct, but communities are demanding action to save them, according to a report released by the Public Interest News Foundation (PINF) and NewsNow, the UK's independent news discovery platform. The report recommends a 'bottom-up' approach to funding local news, where local communities guide funding instead of distant shareholders or politicians.
Jonathan Heawood, Executive Director of PINF, believes that local communities are unhappy with the quality of local news and that a sustainable future for local news requires giving local people a voice. PINF has worked with stakeholders in six locations across the UK, where they facilitated draft 'Local News Plans' that set out people's views on local news at present and their vision for the local news of the future.
The report recommends that local advertisers and government should allocate a proportion of their budget to outlets that align with the Local News Plans, funding for local news should be managed by independent local foundations, and more communities should develop Local News Plans to ensure local news represents their needs. PINF and NewsNow describe this approach as 'media wealth building' because it aims to maximise the value of local news to local communities.
Sameer Padania, the international media consultant who led the project, says that local news is an essential part of every local community, reflecting people's pride in their area, supporting their high streets and businesses, highlighting community initiatives and building a sense of belonging. Jana Bartlett, of NewsNow, believes that sustainably funded public interest journalism is vital for the health of local democracy.
The report is available to download online, and the Public Interest News Foundation is a registered charity that supports public interest news organisations to tell the stories that matter. Through grants, leadership development and research, the foundation unlocks the potential of public interest news providers to strengthen democracy.
Contact Jonathan Heawood at jonathan@publicinterestnews.org.uk or Ashley Williams at ashley.williams@NewsNow.co.uk for more information.