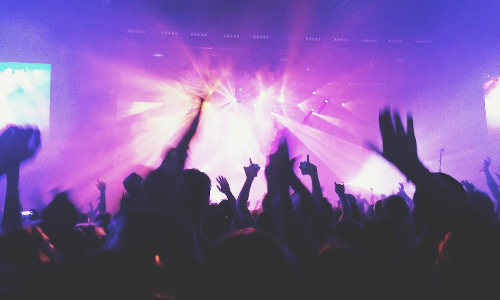 Digit Music Receives Prestigious Inclusive Innovation Award from Innovate UK
Read Time:
2 Minute, 31 Second
Digit Music, the pioneering platform for hardware, software, and sounds, is delighted to announce that it has been honored with the esteemed Inclusive Innovation Award 2022/2023. This prestigious award, granted by Innovate UK, recognizes Digit Music's outstanding contributions to inclusive innovation and its commitment to fostering equal opportunity and accessibility in the realm of music education. The company has demonstrated remarkable dedication to promoting inclusivity in the industry, ensuring that individuals from all backgrounds have the opportunity to access, develop, and enjoy the creative power of music.
A total of fifty forward-thinking companies throughout the UK have been bestowed with £50,000 each to further advance their inclusive innovations through Innovate UK's Inclusive Innovation Award. This accolade emphasizes the importance of engaging all segments of society in the innovation process, enabling them to both benefit from and contribute to it. Inclusive innovation rejects the notion that products or services should be designed solely around the needs of the "average customer." By prioritizing accessibility and inclusion from the outset of the design process, businesses can expand their potential customer base and increase their chances of commercial success, while simultaneously avoiding the creation of innovations that perpetuate inequalities and societal gaps.
As a disruptive force in the music industry, Digit Music has revolutionized the way people learn and create music. Employing user-centric principles, the platform has made music creation more accessible than ever before, catering to beginners and professional musicians alike. This prestigious award serves as a testament to Digit Music's unwavering commitment to inclusive innovation, which has proven to be an inspiration to the music industry and the wider community.
The Inclusive Innovation Award is a highly regarded recognition presented to organizations for their remarkable contributions to advancing innovation while championing diversity, equity, and inclusion within their respective fields. This year's award also celebrates Digit Music's groundbreaking work in promoting diversity and accessibility within the music industry.
Simon Tew, Founder of Digit Music, expressed his excitement about the accolade, stating, "We are thrilled to receive the Innovate UK Inclusive Innovation award and be recognized for Digit Music's efforts in making music more accessible. We take great pride not only in being acknowledged as an innovative company but also as one of the pioneers in this government-backed grant scheme. This grant will enable us to continue our mission of making music accessible to everyone, as we are dedicated to breaking down barriers and empowering individuals to create music in their unique way."
Digit Music's innovative approach to music-making has not only garnered recognition through the Inclusive Innovation Award but has also earned praise from leading music educators, industry experts, and its ever-expanding user base. With its user-friendly interface and state-of-the-art technology, Digit Music has opened up new avenues for people to learn and express themselves through music.
The Inclusive Innovation Award 2022/2023 represents another significant milestone in Digit Music's journey to transform the music industry into a more accessible, diverse, and inclusive space.