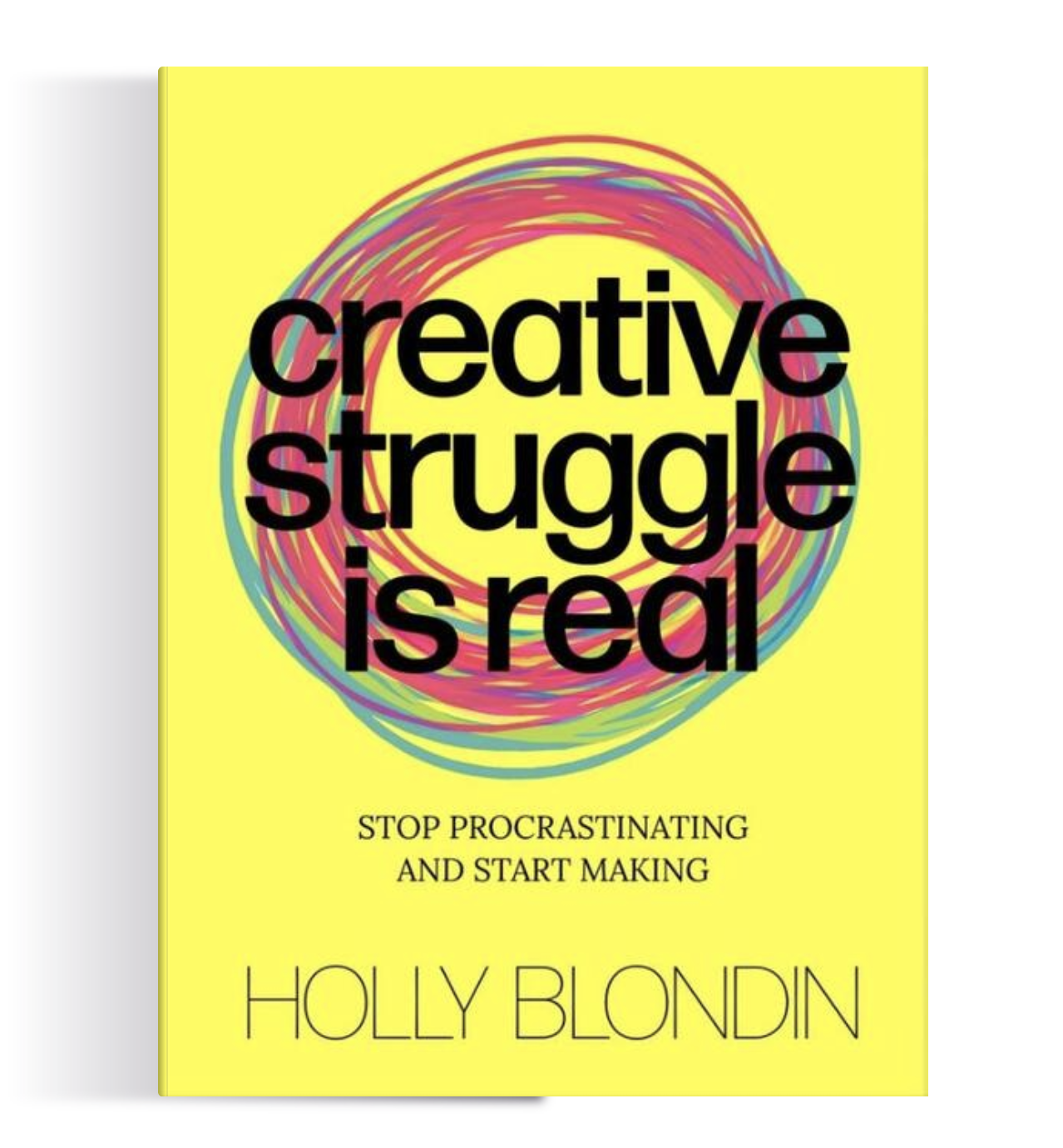 Unlocking Your Creative Potential with Holly Blondin's 'Creative Struggle is Real'
Read Time:
2 Minute, 15 Second
In a world where creativity is a highly sought-after quality, the struggle to tap into one's creative potential is real. Holly Blondin, an experienced creative consultant and design strategist, has written a book that provides practical and inspiring methods to help readers overcome these challenges and achieve their creative goals. In "Creative Struggle is Real," Blondin offers guidance and interactive exercises to help readers become a creative superhero(ine) and define what creativity means to them.
Blondin, who has an MBA in marketing and entrepreneurship and a BFA in musical theatre performance, understands the real challenges of creativity. She has taught Strategic Design and Management at Parsons School of Design and has developed and facilitated multidisciplinary creativity workshops, design thinking, and innovation programs for clients worldwide. With this book, she shares her knowledge and experience to help readers tap into their unique creative capacities and achieve their goals.
The book offers practical and actionable advice on making time and space for creativity. Whether readers are experienced creatives or part of a creative team, the guidance in "Creative Struggle is Real" is sure to help them overcome any roadblocks and reach their full potential. By the end of the book, readers will have designed a custom creative practice that exercises their creative muscle and ensures long-term momentum.
Blondin's approach is refreshing and encouraging, with a focus on practicality and personalization. She helps readers discover their unique imaginator type, which allows them to understand their creativity style and how to harness it effectively. The book is also filled with real-life examples and relatable anecdotes that make it easy to connect with Blondin's advice and insights.
One of the most valuable aspects of "Creative Struggle is Real" is that it provides readers with the tools to create their own custom creative practice. Blondin emphasizes the importance of creating a practice that works for each individual's unique needs and style. She provides guidance on how to design a practice that exercises creative muscles and builds long-term momentum, ensuring that readers can tap into their creativity on a consistent basis.
Blondin's book is also beautifully designed, with a clean layout and colorful graphics that make it engaging and easy to read. The book is 152 pages long and is available in English from BIS Publishers. The paperback cover and ISBN are 978 90 6369 6702, and the price is €22.99.
"Creative Struggle is Real" is an inspiring and practical guide to unlocking one's creative potential. With Holly Blondin's guidance, readers can overcome the challenges that come with creativity and achieve their goals. This book is a must-read for anyone looking to tap into their creativity and reach their full potential.