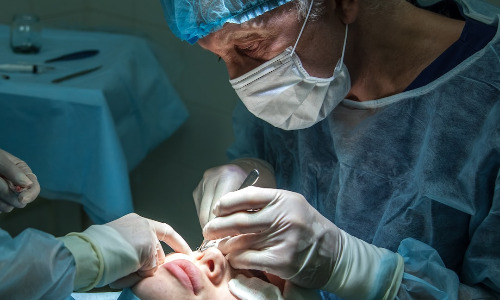 Cosmetic surgery sees record rise in demand in UK post-pandemic
Read Time:
1 Minute, 7 Second
The British Association of Aesthetic Plastic Surgeons (BAAPS) has published its annual audit, revealing that the number of cosmetic procedures carried out in the UK rose by 102% in 2022, compared with the previous year, to reach 31,057. The increase exceeds expectations and marks the highest annual rise since the audit began in 2004. Women accounted for 93% of all cosmetic procedures, with the five most popular procedures being breast augmentation (up 66%), breast reduction (up 120%), abdominoplasty (up 130%), liposuction (up 134%) and blepharoplasty (up 70%). Men accounted for 7% of procedures, with the five most popular being rhinoplasty (up 45%), chest reduction (up 158%), blepharoplasty (up 105%), liposuction (up 150%) and ear correction (up 72%).
BAAPS President, Marc Pacifico, observed that the rise in demand had come despite the economic uncertainty of the pandemic and added that patients were opting for treatments with a good track-record of safety and efficacy. Vice President, Nora Nugent, suggested that the increase in procedures like breast reductions reflected a wider trend towards wellness and enhancing the quality of life, rather than just cosmetic changes. The audit's compiler, Rajiv Grover, explained that while pent up demand from the pandemic contributed to the rise, the influence of social media had also played a role in people seeing first-hand the benefits of cosmetic surgery.
0
0
Leamington Spa's very own Matthew Sparkes has ignited a fashion revolution with his trailblazing clothing venture, SPRX. With a keen...