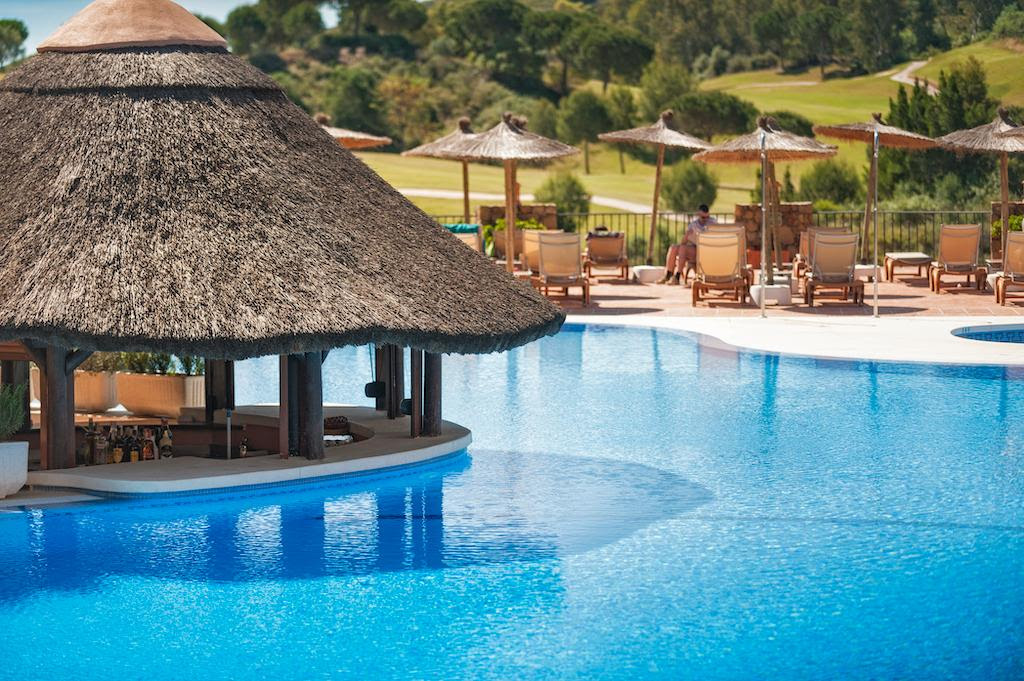 Taylor Wimpey España Reveals Latest Holiday Home Trends, Focusing on Sustainability and Wellness Amenities
Read Time:
2 Minute, 54 Second
As travel restrictions begin to lift, many individuals are seeking to invest in holiday homes, looking to combine an investment in property with a luxurious getaway. Taylor Wimpey España, one of the leading home builders in Spain, has recently revealed the latest trends in the holiday home market, which include a demand for flexibility in property types and layouts, on-site fitness and relaxation amenities, and a focus on sustainability.
With over 65 years of experience in the holiday home market, Taylor Wimpey España has witnessed a shift in buyer preferences, with many seeking greater flexibility in their holiday homes. They have discovered that buyers are demanding a range of property types and layouts that can enable different holiday styles. As a result, the home builder is now constructing a wide range of property types, from spacious apartments to airy townhouses, all designed to serve a variety of price points.
For instance, Solana Village South at La Cala Golf Resort offers south-facing apartments priced from €370,000 plus VAT, featuring large terraces with glass balcony enclosures to maximise the views of the golf course. Meanwhile, Belaria, located in Mijas, Malaga, is offering three-storey townhouses with large solariums and gardens priced from €572,000 plus VAT.
While property types and layouts may vary, some features are popular with all buyers. For example, terraces with panoramic views and proximity to family-friendly beaches are highly valued by holiday home buyers.
In addition, many buyers are currently prioritizing on-site relaxation and fitness amenities, with the Taylor Wimpey España team reporting this trend has been prominent since the pandemic. The demand for facilities that support mental and physical wellbeing is now more significant than ever. These amenities range from on-site swimming pools to golf courses, with La Cala Resort offering property owners access to three golf courses, a golf academy, and a luxurious spa with hydrotherapy circuits, treatments and wellness activities. The Solana Village and Belaria developments also feature generously sized communal pools and landscaped grounds.
Golf is a significant driver of tourism in Spain, with IE University reporting that 1.2 million visitors travel to Spain to play golf every year, generating a turnover of €11,183 million and supporting 212,393 jobs.
Despite the demand for luxury amenities, cost-conscious home buyers are also seeking rewards and discounts wherever possible. Taylor Wimpey España has recognized this trend and is offering a La Cala privilege card to those buying homes at La Cala, providing discounts on golf and hotel bookings, beauty treatments, sports lessons, and green fees for up to three guests per day.
Finally, sustainability is a key priority for many holiday home buyers, with families looking to minimize their environmental impact. Taylor Wimpey España's Belaria development exemplifies how developers can support buyers' preferences in this respect. The homes feature eco-conscious features such as solar thermal panels, aerothermy, double-glazed windows, and pre-installation for electric vehicles, which have achieved an 'A' rating energy qualification.
Holiday home buyers are no longer just looking for a property but seeking a complete lifestyle package. The Taylor Wimpey España team has responded to this trend by constructing a range of property types, offering amenities that support mental and physical wellbeing, and incorporating sustainability into their developments. As the travel industry rebounds, the holiday home market looks set to be highly competitive, and developers who understand these trends and cater to them will likely have the upper hand in attracting buyers.