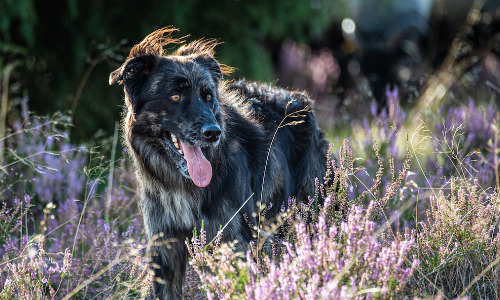 VAT Relief: Ensuring Optimal Nutrition for Working Dogs with VAT-Free Food
Read Time:
3 Minute, 21 Second
Britain is an nation of dog lovers. When it comes to our beloved companions, we want to provide them with the best care possible. This includes ensuring that their nutritional needs are met. For owners of working dogs, who rely on their four-legged companions for various tasks, the importance of a balanced diet cannot be overstated. Fortunately, Her Majesty's Revenue and Customs (HMRC) recognizes the significance of working dogs and provides VAT relief on specially formulated food exclusively designed for them. In this article, we will explore how working dog food qualifies for VAT exemption, shed light on the types of dogs that commonly consume working dog food, and introduce a reputable provider, Country Dog Food, offering a wide range of VAT-free working dog food.
Understanding VAT Relief for Working Dog Food
Under normal circumstances, dog food is subject to the standard rate of Value Added Tax (VAT). However, HMRC offers VAT relief for dog food that is held out for sale exclusively for working dogs, with the exception of biscuit or meal-based products. This means that if a dog food product is specially formulated and intended solely for working dogs, it becomes eligible for VAT exemption.
Types of Dogs That Commonly Consume Working Dog Food
Working dog food caters to a diverse range of breeds that are often involved in specific tasks requiring enhanced physical and mental capabilities. Some of the most common breeds that consume working dog food include:
Sheepdog Breeds: Old English, German Shepherd, and Collie These intelligent and energetic breeds excel in herding and protecting livestock. Their role on farms and ranches requires high endurance levels, agility, and sharp instincts. Working dog food provides the necessary nutrients to support their active lifestyles and ensure their overall well-being. For these types of dogs, we would recommend working dog food for large breed dogs.
Labradors, Pointers, and Retrievers These breeds are commonly employed as assistance dogs, aiding individuals with disabilities in various capacities. Additionally, they are often trained and utilized as gun dogs, assisting in hunting and retrieving game. Working dog food helps maintain their strength, stamina, and cognitive abilities, enabling them to perform their duties effectively. For these types of working dog, there is a large selection of recommended grain free dog foods available here.
Greyhounds Renowned for their incredible speed, greyhounds are frequently involved in racing. Their slender build and muscular physique require specialized nutrition to support their athletic prowess. Working dog food provides the essential ingredients to promote their lean muscle mass, joint health, and overall performance. These high meat-content dog foods are ideal for these dogs.
Benefits of VAT-Free Working Dog Food
Enhanced Nutrition for Optimal Performance Working dogs exert considerable physical and mental effort in their daily activities. VAT-free working dog food ensures they receive a nutritionally balanced diet tailored to their specific needs. These formulas are carefully crafted to support their energy levels, joint health, muscle development, and overall vitality. By providing superior nutrition, owners can help their working dogs perform at their best.
Cost Savings for Owners VAT relief on working dog food presents a significant advantage for owners. By exempting VAT, HMRC acknowledges the vital role these dogs play in various professional fields. This initiative reduces the financial burden on owners, making it more affordable to provide top-quality nutrition for their working dogs. It enables owners to allocate resources to other essential areas of their dogs' care and training.
Support for Working Dog Industries VAT relief on working dog food promotes the continued growth and success of industries that rely on these remarkable animals. From farming and herding to search and rescue, working dogs are indispensable. By recognizing the importance of their nutrition and supporting their owners, HMRC contributes to the sustainability and development of sectors that depend on these remarkable canine companions.
Country Dog Food: Your Trusted Provider of VAT-Free Working Dog Food
When it comes to sourcing top-quality VAT-free working dog food, look no further.