Single Phase Demand Powers Borri Expansion
Read Time:
2 Minute, 35 Second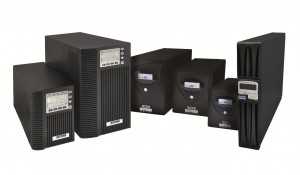 Leading Uninterruptible Power Supply (UPS) specialists, Borri Ltd saw its UK product sales increase by 60% during 2012. To meet this staggering rise in sales and continued demand for the company's plug 'n' play, single phase UPS solutions the company has carefully selected two major distributing partners.
Strategically chosen to cover all corners of the country, Borri's southern based partner has been named as Northamber Plc, the UK's longest established trade only distributor of IT equipment. This collaboration could not have been timed more perfectly for both parties as Northamber was actively looking for an opportunity to work with an acclaimed UPS manufacturer when it was approached by Borri.
The company's strong UPS manufacturing history and vast understanding of the commercial pressures within the dealer market positions Borri extremely well within Northamber's existing supplier profile.
Based in Manchester is DP Data Systems Ltd. The dependable trade only IT distributor operate with corporate VARs and system integrators throughout Europe and has built strong relationships with all its partners. The core synergy between DP Data and Borri is the commitment to provide incredible levels of service, support and product availability.
These new partnerships have essentially been put in place to make Borri's single phase UPS systems, up to 3kVA, more accessible to its customers, who will now be able to order directly through the channel. This will provide more efficient order processing, enabling customers to order online up to 6pm with guaranteed next day delivery.
Renowned for their superior performance, Borri's B60, B200, B400 and Rotation UPS solutions are so reliable that both distributors will be offering a unique two year no quibble swap out warranty. In addition, customers will also benefit from extended credit facilities and single source purchasing as the UPS can be bought along with other IT equipment.
Both DP Data and Northamber will receive dedicated sales, product and technical support from Borri, which will be headed up by the company's IT channel manager, Chris Reeves. He commented: "Our decision to form third party partnerships was driven primarily by the dramatic increase in demand for Borri's plug 'n' play, single phase UPS solutions".
Borri wanted to ensure that its UPS systems were made even more accessible to customers and believes that going through the IT channel is the most logical and effective way to do so.
"Unlike many other distributor relationships, Borri will be playing a very hands on role with both companies so that customers can benefit even further from immediate support, direct from the manufacturer." continued Chris.
Borri's B60, B200, B400 and Rotation 1VA to 3kVA UPS systems are some of the most resilient, efficient and affordable critical back-up power solutions available. Compatible with most operating systems, these UPS solutions come with highly intuitive monitoring software, which allows them to communicate with the UPS directly from any computer via its USB port. All of Borri's UPS solutions are made to the highest manufacturing standards and rigorously tested and quality control inspected prior to despatch, to ensure the highest level of customer satisfaction.