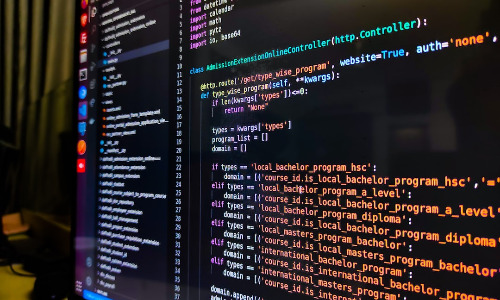 OPIT Introduces Degrees in Modern Computer Science and Applied Data Science in AI
Read Time:
2 Minute, 15 Second
The demand for tech workers is projected to grow significantly in the coming years, and to address this, the Open Institute of Technology (OPIT) has launched two degrees: a BSc in Modern Computer Science and an MSc in Applied Data Science in AI.
According to Professor Francesco Profumo, Rector of OPIT and former Minister of Education, University and Research of Italy, "OPIT's mission is to focus on quality online education in the Computer Science field. We have identified the skills that can be the driver of change in the education market and then in society."
What sets OPIT apart from other higher education institutions is its modern approach to teaching, which is modeled on the need for quality, flexibility, and inclusiveness. The institute provides students with access to live lessons, masterclasses, videos, quizzes, exercises, and internally developed digital content, enabling them to access training courses at any time and from any location, without sacrificing quality or community.
OPIT's degrees are fully accredited within the EQF (European Qualification Framework) and the MQF, and are professionally recognized by employers. The staff comprises international professors from countries such as Canada, the USA, Italy, Brazil, and others, with significant teaching and professional or research experiences in some of the best international universities, guaranteeing solid theoretical foundations combined with real-world problem-solving.
The Bachelor's Degree in Modern Computer Science, which can be completed in just two years, is set to commence in mid-September. Meanwhile, the Master of Science Degree in Applied Data Science and Artificial Intelligence is a path designed for anyone with a three-year degree, even if not in the technical field, who wishes to build a career in business and data or technology.
According to Riccardo Ocleppo, Founder and Director of OPIT, "Our teaching model combines quality, flexibility, and inclusiveness: we believe that education, even if it takes place physically at a distance, must guarantee closeness on all other aspects, starting from support for the student throughout the period of study. We have translated into practice a new idea of training, radically different from the current offers of university training. The quality of the teachers and the innovative format guarantee a high-level experience within a real community of people linked by the common goal of entering the world of work with a skilled background to meet demand."
In conclusion, OPIT's degrees in Modern Computer Science and Applied Data Science in AI are set to provide students with the skills necessary to succeed in the rapidly growing tech industry. With a focus on quality, flexibility, and inclusiveness, OPIT is poised to transform the field of online education, providing students with a solid theoretical foundation combined with practical, real-world experience.