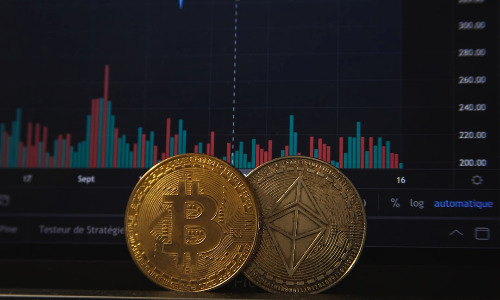 Nayms Raises $12m in Private Token Sale Led by UDHC to Build World's First Fully-Regulated Marketplace for On-Chain Insurance
Read Time:
3 Minute, 0 Second
Nayms Raises $12m: Nayms, the world's first fully-regulated marketplace for on-chain insurance, announced on Wednesday that it has raised a total amount of $12m in a private token sale round led by UDHC, a leading DeFi investor headed up by the previous senior team at the Maker Foundation. Nayms is aimed at bringing the insurance marketplace into the twenty-first century by building the world's leading digital insurance marketplace for transparent, traceable, and tradable digital assets risk.
UDHC's CEO, Steven Becker, stated, "As a fully-regulated marketplace for on-chain insurance, Nayms represents the next major step in risk transfer. Using blockchain technology, Nayms extends traditional risk markets using decentralized tools and features that take risk pricing and management to a new level. Bringing on-chain capability to traditional markets creating a new, efficient, and transparent financial future is the primary focus of UDHC, and we believe the team at Nayms has the potential to shape that future."
UDHC is aiming to bring DeFi to the mainstream by funding and guiding projects that are building on established DeFi protocols. The company is focused on supporting projects it believes will become the integrated ecosystem that provides the critical infrastructure of DeFi. Nayms has now raised a total amount of $12m, and long-standing supporters such as UDHC, New Form, Tokentus, and Keyrock participated in the latest funding round, assisting the insurtech startup in their busiest year to come.
Nayms plans to use the new funds to expand its global team and accelerate the development of their marketplace for crypto-native insurance. The company also plans to grow to further support its product development, marketing, and speed up global business expansion. The additional capital will allow Nayms to continue building an end-to-end marketplace to connect brokers, insureds, sponsors, and capital providers.
The startup is reaching the final stages of development before launching a number of insurance programs with the likes of Aon, Breach, and Evertas. Thanks to the new capital, Nayms can accelerate the engineering efforts for continuous upgrades post-launch as onboarding continues for the first users of the marketplace. Nayms was the first in the space to hold both the full Digital Asset Business Act license and Innovative Insurer General Business license out of Bermuda, allowing its insurance partners to conduct regulated insurance business on-chain for the first time.
Dan Roberts, CEO of Nayms, said, "It is very exciting for us to work more deeply with one of our very first investors and board members. The real experience that the UDHC team has continues to drive us forward as we navigate building and launching our proposition to the market. This round of funding has set us up for an extremely strong 2023, with all the right players behind us."
Founded in 2019, Nayms aims to revolutionize the insurance marketplace by creating a new digital asset risk market that allows regulated brokers and underwriters to find digital asset capital providers to share in the premium and liability entailed in covering digital asset risk.
In conclusion, Nayms' private token sale is a clear indication of the growing interest in decentralized finance (DeFi) and the increasing acceptance of blockchain technology in the insurance industry. Nayms' innovative approach to insurance could pave the way for a more transparent, efficient, and cost-effective insurance market, where digital assets risk can be traded in a more seamless and secure manner. With the support of UDHC and other key investors, Nayms is poised for growth, and the company's efforts will be closely watched by the insurance and DeFi communities in the coming months.