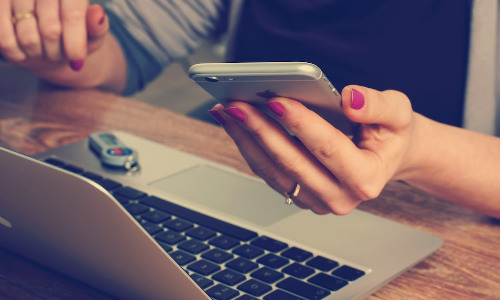 Fluency's Aureum Core: A Ground-Breaking CBDC Bridge Solving the Account or Token-Based Debate
Read Time:
2 Minute, 14 Second
Central banks around the world are currently grappling with an ongoing debate: should retail and wholesale clearing and settlement of CBDC payments be separated? Should CBDC be account or token-based? While the distinction may not matter much to the average citizen, it is a crucial consideration for central banks, as they work to create a straightforward, secure, and all-encompassing solution for transferring value easily and affordably, regardless of access to a bank or mobile/internet connectivity.
Fluency, a New York-based fintech company, has developed a ground-breaking solution called Aureum Core that could bridge token and account-based CBDCs. By creating a single, rich data format that can be implemented across payment systems, Fluency's solution aims to eliminate discrepancies that exist today between various types of CBDC and non-CBDCs, thereby enabling easier interoperability between wholesale and retail CBDCs.
Token-Based Limitations
Retail CBDC solutions have been attempted using token-based approaches in recent years, but none have been able to fully resolve the challenges and limitations associated with providing secure and continuous dual offline transactions to retail users. Token-based platforms, which are not specifically designed for retail CBDC, face issues with 24/7/365 online and offline capability, consecutive transactions (both online and offline), and double spending issues. This makes it clear that token-based platforms are not suitable for retail CBDC.
Fluency's Aureum Core provides a bridge that wholesale token CBDCs can integrate with, deploying a seamless conversion bridge to account retail CBDC. Fluency's account ledger-based CBDC solution offers central banks and financial ecosystem stakeholders a straightforward means of connecting their internal networks with all other payment systems across the globe via a single issuance layer, ensuring swift and seamless domestic and cross-border transactions.
Offline Payments as a Core Service
The provision of offline payments as a core service will be mandatory for intermediaries that distribute CBDC, according to the digital euro progress report published by the European Central Bank on April 24, 2023. Fluency Aureum is currently the only CBDC technology that can facilitate dual offline, consecutive payments without the fear of double spending issues that a token CBDC presents due to its account ledger-stored nature.
Fluency's CEO, Inga Mullins, said: "Our account ledger-based CBDC solution can offer a seamless CBDC transaction flow between wholesale and retail on a highly scalable model." Fluency's Aureum Core has the potential to revolutionize the CBDC landscape by providing a comprehensive, secure, and efficient solution for wholesale and retail CBDC transactions, regardless of the access to banks or mobile/internet connectivity. Fluency's innovative approach to CBDC could pave the way for a more inclusive, efficient, and secure global financial system.