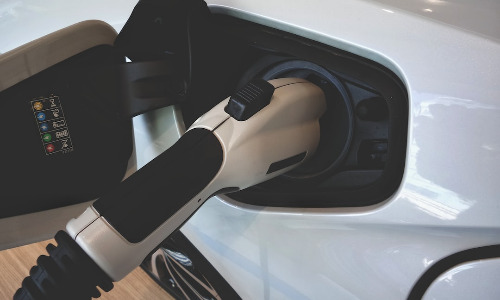 Britishvolt collapses with £120m in debt as UK car industry struggles
Read Time:
2 Minute, 35 Second
Britishvolt, a battery startup, has collapsed last week, leaving behind £120m in debt to creditors. A source with knowledge of the matter revealed that creditors are expected to recover a minimal amount of the debt, but several bids have been made for the company and its assets. Professional services firm EY is handling the administration and is looking for a buyer for the remainder of the business and the ownership of the site in Northumberland. The deadline for initial offers for the Britishvolt assets was Tuesday evening.
This failure came as a major blow to the hopes of sustaining the British car industry, which has been struggling for the past three years due to the effects of the coronavirus pandemic. Output was disrupted first by lockdowns, and then by supply chain problems such as a severe global shortage of computer chips and interruption to supplies of parts from Ukraine after Russia's invasion. The UK car industry has seen a decline in production, with British factories building only 775,014 cars during 2022, the lowest annual figure since 1956, according to data from the Society of Motor Manufacturers and Traders (SMMT), a lobby group. Production fell 9.8% from 2021, and declined 41% from 2019, before the pandemic. Indian-owned Jaguar Land Rover (JLR) also lost its crown as the biggest UK car maker by volume to Japan's Nissan.
The SMMT's chief executive, Mike Hawes, stated that "2020 was bad, '21 was worse, '22 was even worse." The collapse in output was mainly driven by the closure of Honda's Swindon factory. Despite the company's denials, industry analysts said Brexit was likely a major factor in that decision. Hawes said uncertainty over the future of the UK-EU trading relationship would make it harder to attract investment to the UK.
Britishvolt had been hailed by former Prime Minister Boris Johnson as an "electric vehicle battery pioneer", and was seen as a flagship project for the government. Attracting battery production was seen as key to retaining automotive industry jobs, and the government promised to give Britishvolt £100m in funding if it could meet milestones related to equipment purchases. Britishvolt had received support from FTSE 100 companies Glencore, Ashtead, and abrdn's subsidiary Tritax. However, it ran out of cash before it could build its factory, amid revelations of profligate spending. Hawes said its collapse was a "disappointment", if not a surprise.
Several companies have expressed a preliminary interest in the company or its assets. Tata, the Indian conglomerate that owns JLR, has also considered purchasing the site. DeaLab, a little-known Indonesia-linked private equity firm, put in an offer for the company before it went into administration. Recharge Industries, an Australian startup, has publicly expressed an interest in buying assets from the administration. The company, run by a 38-year-old former employee of PwC, a professional services firm, is also trying to build a battery factory in Geelong in southern Australia. Recharge put in its bid after being aided by Ian Botham, the former England cricketer, who is now a UK-Australia trade envoy.