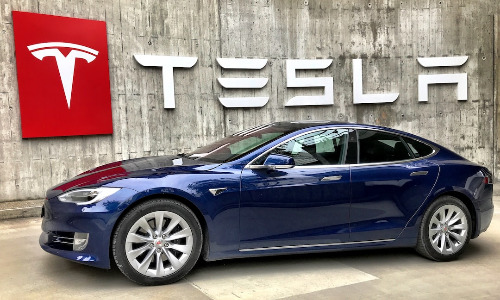 Tesla Exceeds Earning Expectations
Read Time:
1 Minute, 48 Second
Tesla exceeded expectations in its fourth-quarter earnings report on Wednesday, driven by record deliveries of electric vehicles during the last quarter of 2022. The company posted $24.3 billion in revenue, slightly above the $24.07 billion predicted by analysts and a 33% increase from the previous year. Despite concerns about declining demand, logistics issues, and legal challenges surrounding CEO Elon Musk, Tesla's strong performance suggests the company may be successfully navigating these challenges. To boost sales, Tesla has reduced prices on its electric cars by up to 30%, resulting in a record 405,278 vehicles sold in the fourth quarter. Despite missing its annual growth target, Musk stated in a call with investors that demand so far this year is the strongest in the company's history. The report comes as Musk faces several lawsuits brought by Tesla investors. Despite these legal challenges and Musk's involvement with Twitter, the positive earnings report suggests that Tesla's future remains bright.
Commenting on this news Rebecca Crook (Chief Growth Officer EMEA, CI&T) noted:
"Despite record revenues and profits last quarter, Tesla has a challenging time ahead. It has somewhat alienated customers with Musk's high-profile approach around Twitter. Its limited designs and range, combined with high prices, make the company very exposed to other automotive brands who have really invested in designing electric vehicles at a more accessible price point.
"Tesla's gross margin also fell and this is bound to have been hugely impacted by the 'discounting' approach it has taken. While it may have attracted some new consumers, loyal customers were likely agitated by the move.
"Specifically, in Europe, proposed legislation by the EU to reduce carbon emissions from new cars and vans by 100% by 2035 will only fuel more competition to the market. Price is going to be what really matters to consumers in 2023, and this is where Tesla really need to focus its efforts. With the cost-of-living crisis, EV sales will most likely continue to slow, as consumers watch the pennies and consider whether they will make any savings by switching from a petrol car."