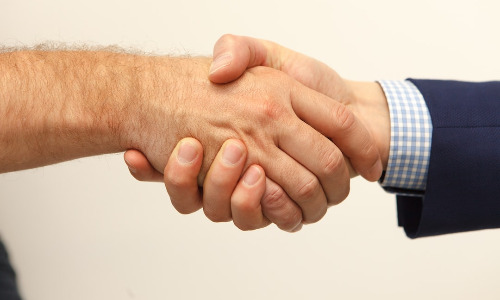 Holt Energy Advisors announces partnership with VassPetro to provide legal services
Read Time:
2 Minute, 2 Second
Holt Energy Advisors (HEA) has teamed up with VassPetro to offer legal services to clients, covering both UK and international jurisdictions. This agreement means that clients of HEA will have access to legal consultancy under existing contractual arrangements, which includes commercial, advisory, or other services. They will also have the option to choose standalone legal services.
M&A/transaction advisory, supply chain, upstream contracts, and policy and regulation are among the legal services offered under this agreement. The partnership with VassPetro is an extension of an existing agreement between the two firms to provide a range of upstream E&P themes co-branded legal and commercial training courses.
Chris Starling, a spokesperson for HEA, stated, "We are pleased to formalise the partnership with VassPetro to provide legal consultancy to HEA's clients after successfully working on a number of projects together over the last 6 months. When we set up HEA in 2018, we aimed to provide commercial consultancy and transaction advisory services in a flexible, client-orientated way and the relationship with VassPetro now allows our clients to access expert legal advice on its own or alongside commercial consultancy all under one contract in an integrated and cost-effective manner. We have greatly enjoyed working with Uisdean and look forward to developing our co-offering where it makes sense for both companies."
Uisdean Vass, a spokesperson for VassPetro, stated, "I have already been providing legal services to HEA clients on UK and international matters for some time and have greatly enjoyed the experience. I have worked on UKCS gas sales agreements, an important international royalty, and a broad-based jurisdictional screening exercise for new E&P country entry, among other things. It is great to work with a highly experienced and collegiate team!"
HEA was established in 2018 and provides commercial consultancy and transaction advisory services to the energy sector. The firm operates in a flexible, client-oriented way, offering an integrated approach to energy consulting.
VassPetro is a UK-based legal and commercial consultancy firm with expertise in the oil and gas sector. The firm provides legal and commercial services, as well as training courses and online resources, to its clients.
This partnership between HEA and VassPetro is expected to bring significant benefits to clients. With access to legal services and an integrated approach to consulting, clients can be sure that their needs are being met in a comprehensive and cost-effective manner.