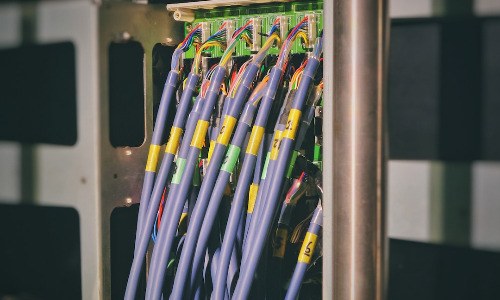 Mayflex to Launch Groundbreaking ULW Cable at Connected North Event in Manchester
Read Time:
1 Minute, 41 Second
Mayflex, a leading distributor of Converged IP Solutions, has announced its plan to expand its already extensive stock of ultra-lightweight (ULW) cables. The latest addition to the range is the 96-fibre design from HFCL, which is set to be launched today at the Connected North event in Manchester. The company will also be showcasing a complete suite of FTTx Fibre Distribution Points, Point of Entry boxes, Customer Access Points, PIA-approved cables, and accessories.
According to Lauren Holroyd, Director of Sales FTTx at Mayflex, the ground-breaking cable design packs 96 fibres in a 24 fibre per micromodule construction, making it a popular choice for Alt-nets. Additionally, the ULW cable meets tier 1 operators' requirements, including low fibre strain, and has gained PIA approval.
Holroyd explained that the 96-fibre design offers Alt-nets numerous benefits when compared to the lower fibre counts available in the market. For example, the cable's installation cost is lower compared to multiple 48 or 36f, reduced pole congestion and PIA payments, and even contributes to reducing carbon through lower production and movement impact.
Rob Gilbert, HFCL Country Manager UK and Ireland, expressed delight in having Mayflex on board as a launch partner for this innovative product. Gilbert highlighted the rigorous R&D process, followed by extensive internal and external testing, required to gain PIA approval and demonstrate the product's achievement of the most rigorous requirements of tier 1 operators. He is confident that the multiple benefits of the design will quickly make it the ULW cable of choice across the market.
Lauren Holroyd concluded that Mayflex is now ready to take inquiries and book orders for supply from late Q2 onwards. The company can hold stock and prices against committed call-off orders for extended periods and looks forward to discussing with its customer base over the coming weeks.
Overall, the introduction of the 96-fibre design ULW cable promises to revolutionize the market by offering unparalleled benefits to customers. Time will tell if it can deliver.