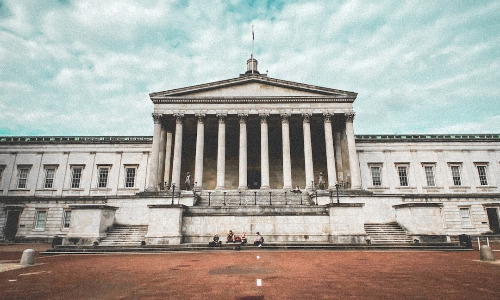 UCL Global Business School for Health and Roche UK renew fully-funded MBA scholarship for underrepresented groups
Read Time:
1 Minute, 39 Second
Renewed for a further two years, the fully-funded MBA Health Roche UK Scholarship has been offered by the UCL Global Business School for Health (UCL GBSH) in cooperation with Roche UK. The scholarship aims to enable a UK student from a low-income background, who identifies as female and/or is from a Black, Asian and Minority Ethnic (BAME) background, to enroll on the UCL MBA Health programme. Selection will be based on financial need.
The scholarship covers the costs of the Global Health Challenge offered on the MBA Health course, which includes travelling to a low or middle-income country for two weeks to work on solutions to a health problem. The additional £20,000 will also be provided to the recipient for living expenses.
Thamina Anjuman, the inaugural recipient of the UCL GBSH Roche UK scholarship, said, "My scholarship is a significant step towards diversifying thought leadership in the health sector and I'm very grateful to be the first recipient. I can already see how powerful the programme will be in shaping my future career; an exciting curriculum that emphasises real-world application and the chance to learn alongside students and faculty from all over the world."
According to Professor Nora Colton, Director of the UCL GBSH, "The scholarship will increase opportunity in underrepresented groups who historically have been less likely to apply to MBA programmes." The MBA Health programme provides all the competencies and attributes of a traditional MBA, with a focus on the healthcare management sector.
Richard Erwin, General Manager of Roche UK, said that "This partnership reflects Roche UK's commitment to support the development of the healthcare leaders of tomorrow." He added, "Our hope is that this will give those getting the scholarship a better understanding of how we work in partnership with the NHS, regulators, and patients."
The UCL GBSH aims to graduate interdisciplinary, ethical health and business professionals prepared to make a difference in improving health outcomes across different health systems.