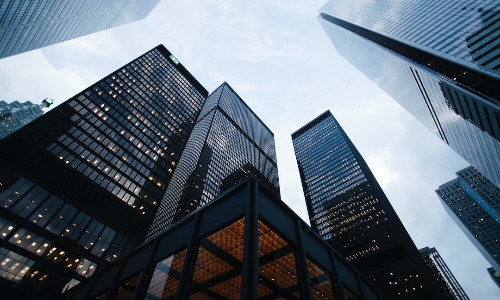 NatWest Group Wins Smarsh Customer Innovator Award at SmarshCONNECT 2023
Read Time:
1 Minute, 45 Second
Smarsh, the global leader in digital communications compliance and intelligence, has awarded NatWest Group with the 2023 Smarsh Customer Innovator Award at the SmarshCONNECT 2023 conference held in New York. The award recognises NatWest Group's exceptional use of the Smarsh Enterprise Platform to enhance its digital communications surveillance and archival solutions for compliance innovation.
NatWest Group implemented the Smarsh Enterprise Platform with the support of FTI Consulting to provide a single source of truth for all strategic and valuable electronic communications data across the organization. The platform has been embedded across the bank's legal, investigations, disputes, regulatory compliance, privacy, and customer rectifications functions to improve efficiencies in collecting and searching data, and to deploy new capabilities quickly and thoughtfully.
Smarsh's CEO, Kim Crawford Goodman, praised NatWest Group's innovative approach to meeting the evolving challenges of digital communications compliance and legal services at enterprise scale. "NatWest Group is a visionary best prepared for the regulatory landscape of tomorrow – we are excited to continue our industry-leading work together."
Gearoid O'Laoithe, Head of eDisclosure at NatWest Group, said that the award recognises the bank's diligent work in streamlining compliance archive and legal systems, improving efficiency and functionality, and enhancing end-user experience. Richard Palmer, Senior Managing Director within the Technology segment at FTI Consulting, said that NatWest Group's dedication to improving its programs proactively and holistically has driven efficiencies, helped reduce costs, and supported digital transformation objectives.
The Smarsh Customer Innovator Awards are awarded following an annual competitive nomination process and assessment. The 2024 Smarsh Innovator Awards will kick off in November with a call for nominations. Smarsh staff, partners, or customers can make nominations directly, with a panel of judges reviewing the nominations in February. Nominee preparations will begin in March, with the Customer Innovator Award announced at SmarshCONNECT 2024.
Overall, the award demonstrates the powerful results that can be achieved when people, process, and technology modernization come together seamlessly. NatWest Group's innovative approach to compliance solutions will inspire other businesses to find new ways to meet the challenges of digital communications compliance and legal services at scale.