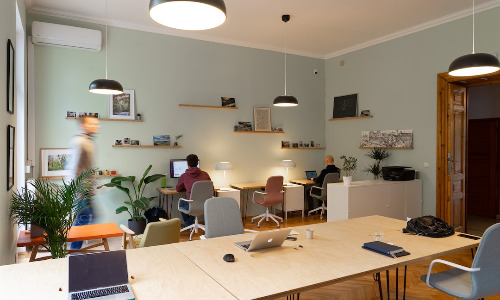 Market Uncertainty and Rising Costs Stifle Growth for Small Businesses
Read Time:
2 Minute, 9 Second
A recent study conducted by Novuna Business Finance reveals that an increasing number of small business owners are grappling with the effects of ongoing market uncertainty and soaring overheads. The research sheds light on the challenges faced by small businesses in their struggle to thrive, as the percentage of businesses predicting growth remains stagnant at around 33% for the third consecutive quarter.
According to the study, a staggering 80% of small business owners cite various market factors hindering their progress this spring. Economic uncertainty, in particular, has seen a sharp rise from 36% to 45% within the past 12 months. As a result, 22% of business owners admit to being uncertain about the future of their enterprises, a significant increase from 16% since June 2022.
While the disruptive impact of the Covid pandemic on businesses is waning, with figures dropping from 14% to 12%, the enduring repercussions of Brexit continue to pose challenges for many small enterprises. The study reveals that 24% of businesses still grapple with the Brexit legacy, while concerns over red tape have surged from 15% to 22%.
Day-to-day business operations are also affected, as an increasing number of small business owners identify rising fixed costs and overheads as significant obstacles (up from 18% to 27% within 12 months). Additionally, a slight uptick was observed in the number of businesses citing the escalating cost of skilled labor as a hindrance (up from 16% to 18%).
When considering sectors, the hospitality (92%), retail (87%), and construction (85%) industries report the highest proportions of businesses facing barriers to growth due to market factors. Seasonal businesses are particularly affected, with 93% reporting obstacles compared to 73% for non-seasonal enterprises.
Within specific sectors, the hospitality industry grapples most with rising fixed costs and overheads (60%), manufacturing continues to feel the impact of Brexit most significantly (40%), and the construction sector is hit hardest by shortages in skilled labor (33%).
Jo Morris, Head of Insight at Novuna Business Finance, comments on the findings, stating, "While 2022 forced small businesses to react to various economic shocks such as rising energy costs, supply chain disruptions, labor shortages, and interest rate hikes, 2023 is proving to be the year when these enterprises truly feel the impact on their planning and bottom line." Morris emphasizes the resilience of small business owners, noting that despite the myriad challenges they face, around 33% of them still foresee growth. Novuna Business Finance remains committed to supporting small businesses in achieving their full potential through tailored products and toolkits, empowering their growth ambitions during these testing times.