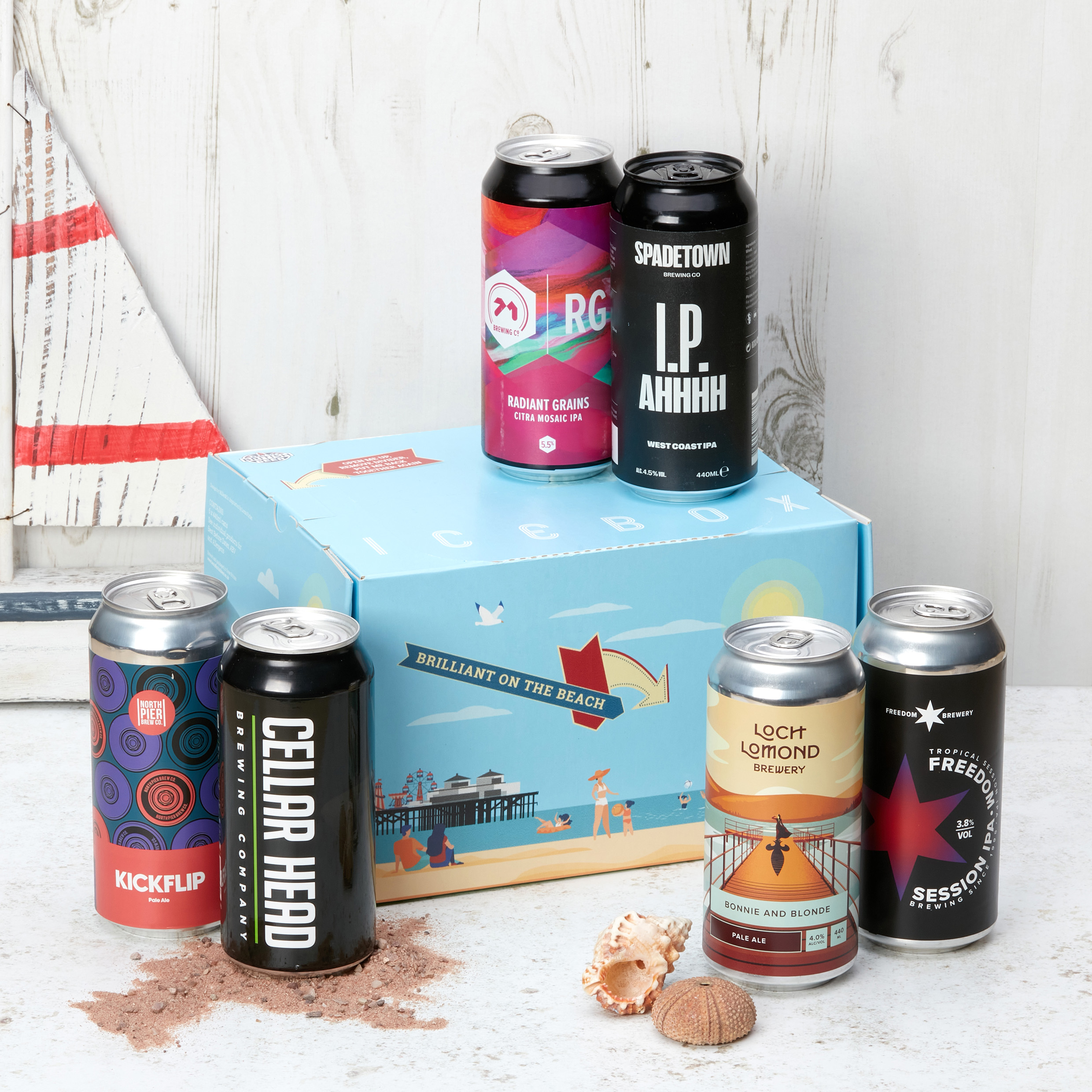 Introducing the Best of British Beer Icebox: The Ultimate Summer Craft Beer Companion
Read Time:
1 Minute, 43 Second
Get ready to elevate your summer craft beer experience with the Best of British Beer Icebox. This innovative creation is set to revolutionize the way you enjoy your favourite brews during the sunny season. Say goodbye to warm beers and hello to refreshing sips at the perfect drinking temperature.
At the core of this game-changing product lies an ingenious reusable and recyclable cardboard ice bucket. Crafted from robust, eco-friendly materials, the Icebox provides the ultimate solution for keeping your beers delightfully cool for hours on end. No more rushing to finish your drink before it warms up or settling for lukewarm pints.
Whether you're soaking up the atmosphere at a festival, unwinding on the beach, hosting a garden gathering, or simply enjoying a leisurely day in the park, the Icebox is your trusty companion. It comes complete with six 440ml cans of craft beer carefully selected from some of our most beloved independent British breweries. Indulge in a variety of flavours and styles while basking in the knowledge that you're supporting local artisans.
What sets the Icebox apart is its versatility and sustainability. This clever contraption can be used time and time again, reducing waste and minimizing your carbon footprint. To make the magic happen, simply remove the top, add some ice to the Icebox, and voila! Your beers are perfectly chilled and ready for enjoyment. When you've savored every last drop, empty out any water, flatten the box, and it's ready for its next adventure. No more lugging around bulky plastic chillers or contributing to environmental waste.
Curious to learn more about the Best of British Beer Icebox? Want to get your hands on a sample to experience its brilliance firsthand? Look no further! For further details and to request your very own sample, feel free to reach out to Will at will@bestofbritishbeer.co.uk. Prepare to take your summer craft beer game to a whole new level with the Icebox from Best of British Beer. Cheers to a season filled with ice-cold refreshment and sustainable sipping!