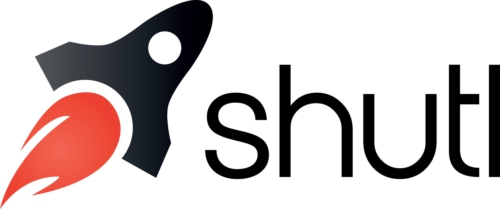 Shutl Appoints Former eHarmony Vice President and Urban Express CEO…..
Read Time:
3 Minute, 20 Second
Shutl Appoints Former eHarmony Vice President and Urban Express CEO
Sean Cornwell and Mike Fiorito join Shutl's management team to execute aggressive growth strategy
SAN FRANCISCO, Aug. Shutl, the same-day and same-hour delivery platform, announces the appointment of two technology and logistics leaders to its management team in advance of launch with major retailers across the country.
"We are delighted for Sean and Mike to join Shutl – they bring a wealth of experience developing and scaling consumer-internet and courier businesses across U.S. and globe.  I am confident they will help propel the company to new levels of growth and success both here in the U.S. and across the world," says Tom Allason, Founder and CEO of Shutl.
Sean Cornwell, Chief Operating Officer
Cornwell is an entrepreneurial leader with over 15 years of experience in building and scaling digital businesses. His track record includes launching and managing the online dating company, eHarmony's, international markets and mobile business as Managing Director, transforming eHarmony into the second world's largest online dating company.  Prior to eHarmony, Cornwell spent three years with Google as Group Product Marketing Manager EMEA where he led product marketing for monetization products across Europe. He has founded two companies, a B2B tech platform for writers (DM Europe) and a climate change charity (EarthFireIce), and is on the board of venture-backed LoveHomeSwap.com, a home exchange business. At Shutl, Cornwell will be joining the leadership team to further support UK and U.S. growth, as well as plan for further international markets.
"Shutl is a young company on a strong growth curve with tremendous and untapped potential," remarks Cornwell.  "I look forward to working with the team to build on the existing momentum, and develop the business into a high-performing global marketplace and trusted consumer brand."
Mike Fiorito, Head of North American Operations
Fiorito is a logistics industry veteran with 33 years of experience building market leaders in same-day, point-to-point, B2B, and B2C final mile delivery.  Most recently, he built Urban Express (now UX Logistics), from startup into New York's largest independent courier business. Urban Express was formed out of Urbanfetch (the dot-com delivery startup), where Fiorito was President of Delivery and Logistics.  Mike founded his first courier company Early Bird Delivery Systems when he was 18 and the business went public in 1997 as part of Dispatch Management Services Inc. At Shutl, Mike will be leveraging his industry leadership to grow the company's U.S. courier network and ensuring that efficiencies in the point-to-point delivery model are made to benefit the consumer and the retailer alike.
"Over the years I've seen dozens of businesses come and go in this space however Shutl excited me because it brings a sustainable business model to market that benefits the shopper, merchant and courier," said Fiorito. "I'm looking forward to being a part of such an excellent organization with a great product to connect best-in-class retailers and couriers. Shutl has an aggressive growth strategy and our team will be rocketing forward in the coming months."
About Shutl
Shutl is a branded same-day and same-hour delivery platform that connects multi-channel retailers with local same-day courier companies providing shoppers with the world's fastest and most convenient delivery service. With Shutl consumers can receive their purchases within minutes of order or select a 1-hour delivery window. Shutl operates 24/7 and can be offered to shoppers at a comparable price to standard delivery, often even for free. Shutl's point-to-point delivery model has been proven at scale on a national basis in UK where it had been operating for 3 years before launching its offerings in North America. Find out more at www.shutl.com.
www.Bizworldonline.com is a B2B online publication for the UK business community.
Please send business & company news stories to:
Business World
First Floor Offices
Unit 2 Alliance Trading Estate
Torrington Avenue
Coventry
CV4 9BH
Email: petermarshall@bizworldonline.com