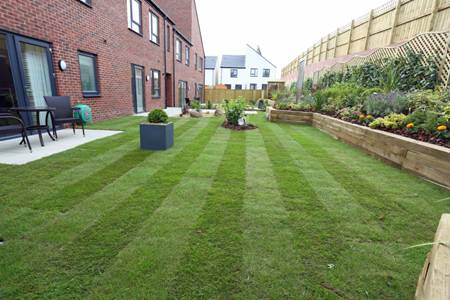 Sheffield developments among best in UK……..
Read Time:
3 Minute, 20 Second
Developments being created by Sheffield Housing Company (SHC) are amongst the best in the UK.
The £295 million initiative, which aims to deliver 2,300 high quality new homes over 15 years, has been selected as one of only five shortlisted entries for the best joint venture category in the 2015 Inside Housing magazine awards.
The others are at Applewood in Stroud, Ealing Road in Brent, Evolution Gateshead and Northfield Village Phase 1 in Stafford.
The winner will be chosen at a ceremony in the Lancaster Hotel, London, on October 16th. The awards celebrate success and innovation in delivering new homes, highlighting achievement in ten key areas, from design to sustainability.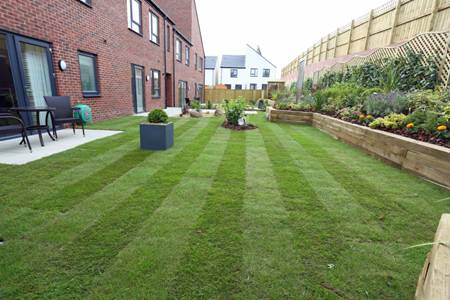 Sheffield Housing Company is a partnership comprising the city council, housing developer Keepmoat and registered provider Great Places. So far 293 homes are completed or under construction – at Brearley Forge in Parson Cross and nearby Brearley Springs in the Shirecliffe neighbourhood and at Cutler's View in Norfolk Park. Planning permission was recently given for 297 more in Fir Vale and Parson Cross with further homes at Norfolk Park.
All the homes will exceed current space and design standards and will achieve, as a minimum, level 3 of the Code for Sustainable Homes. They also meet Lifetime Homes, Secure by Design and Homes and Communities Agency standards, with around a quarter of them being fully accessible to those with mobility challenges.
By supporting local schools, training and community initiatives the project is also helping to strengthen local neighbourhoods. It has already created 31 apprenticeships and invested over £5 million with local suppliers.
The joint venture structure ensures that public and private sector partners have equal representation and authority. Risk is shared equally but each partner brings a different set of expertise to the venture in order to manage this. SHC employs its own independent staff to manage the whole development process.
There is reward for the private sector in terms of turnover from the contracting and sales agency, a share of the development proceeds and a guaranteed land supply in the form of predetermined development sites which are put into the venture by the city council.
There is reward for the local authority in the form of land values, a share of profit from the homes sold on the open market and control in the quality of homes which are being developed. This profit sharing also allows investment to accelerate development on additional sites.
Councillor Jayne Dunn, Cabinet Member for Housing at Sheffield City Council, said: "We are committed to increasing the number and range of quality homes in Sheffield and it's great to receive national recognition for the work we are doing on this.
"This is an excellent example of how we're working collaboratively across the public and private sector to provide more homes and help improve local neighbourhoods. The homes completed so far are fantastic and we're very pleased to be up for a national award so early into the project."
Ian Hoad, Operations Director with Keepmoat, added: "We are extremely excited to be involved in this fantastic project, which I believe will become a showcase for what public private partnerships can achieve."
Matthew Harrison, Chief Executive with Great Places, commented: "The partners have come together to share their expertise which will result in thousands of homes for people throughout the city. This includes those who want to buy outright, those who rent and those who prefer shared ownership. Just as importantly, the project will help to regenerate neighbourhoods and create thriving communities."
Emma Maier, editor of Inside Housing, said: "Across the UK there is a crisis in the supply of quality, affordable homes. We launched the Top 60 Developments this year to reward those who are excelling in providing much-needed homes. We were inundated with entries from the leading organisations who have been behind the most innovative and impressive projects in the UK."