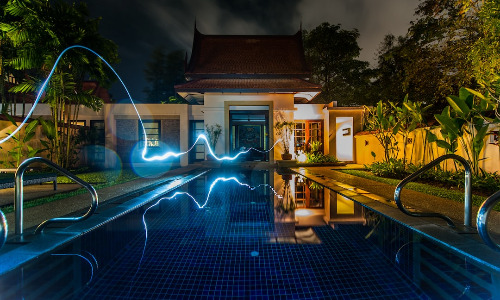 Andorix Chooses HFR Networks' Innovative Platform for Smart Building Solutions
Read Time:
1 Minute, 43 Second
HFR Networks, a pioneer in intelligent xHaul RAN Transport and Edge Access solutions, has teamed up with Andorix, a leading smart building enabler and system integrator, to announce the successful deployment of HFR Networks' flexiHaul M6424 time-sensitive networking (TSN) platform. This groundbreaking platform is revolutionizing wholesale in-building managed services, including consumer broadband, enterprise services, and RAN transport for mobile network operators (MNOs) and private wireless network services.
The flexiHaul M6424 Packet TSN Switch, equipped with vOLT pluggable modules, allows for the seamless integration of time-sensitive mobile traffic with Ethernet services, delivering exceptional network performance with ultra-low latency. By harnessing multiplexing packet technology and virtualized XGS-Passive Optical Network (PON) infrastructure, this solution significantly enhances fiber capacity, reducing costs and maximizing flexibility in the delivery of converged services over shared infrastructure investments.
Andorix, utilizing HFR Networks' cutting-edge solutions, has successfully created a converged in-building network that enables the rapid scaling of multiple cloud-based smart building services across diverse customer markets, all on a single platform. This approach minimizes complexity, provides unparalleled flexibility, reduces network equipment requirements, and shortens deployment cycles. As a result, Andorix is achieving substantial cost savings while increasing business agility.
Wayne Kim, CEO and Founding Partner of Andorix, commented, "With HFR Networks, we can offer our customers – owners and operators of commercial smart buildings and multi-dwelling residential units – the highest quality of network services to meet their tenants' ever-growing demands for faster and better connectivity. As we expand our projects across the United States and Canada, HFR Networks enables us to provide top-notch service, reduce deployment costs, simplify operations, and have a positive impact on our bottom line."
Paul Crann, President of HFR Networks, expressed his enthusiasm for the collaboration, stating, "We are thrilled to partner with Andorix to deliver wholesale in-building solutions encompassing RAN transport and broadband services for consumers and enterprises. Our solutions are uniquely designed to provide unmatched flexibility and attractive economics for delivering converged services, supporting Andorix as they spearhead numerous innovative smart building projects."