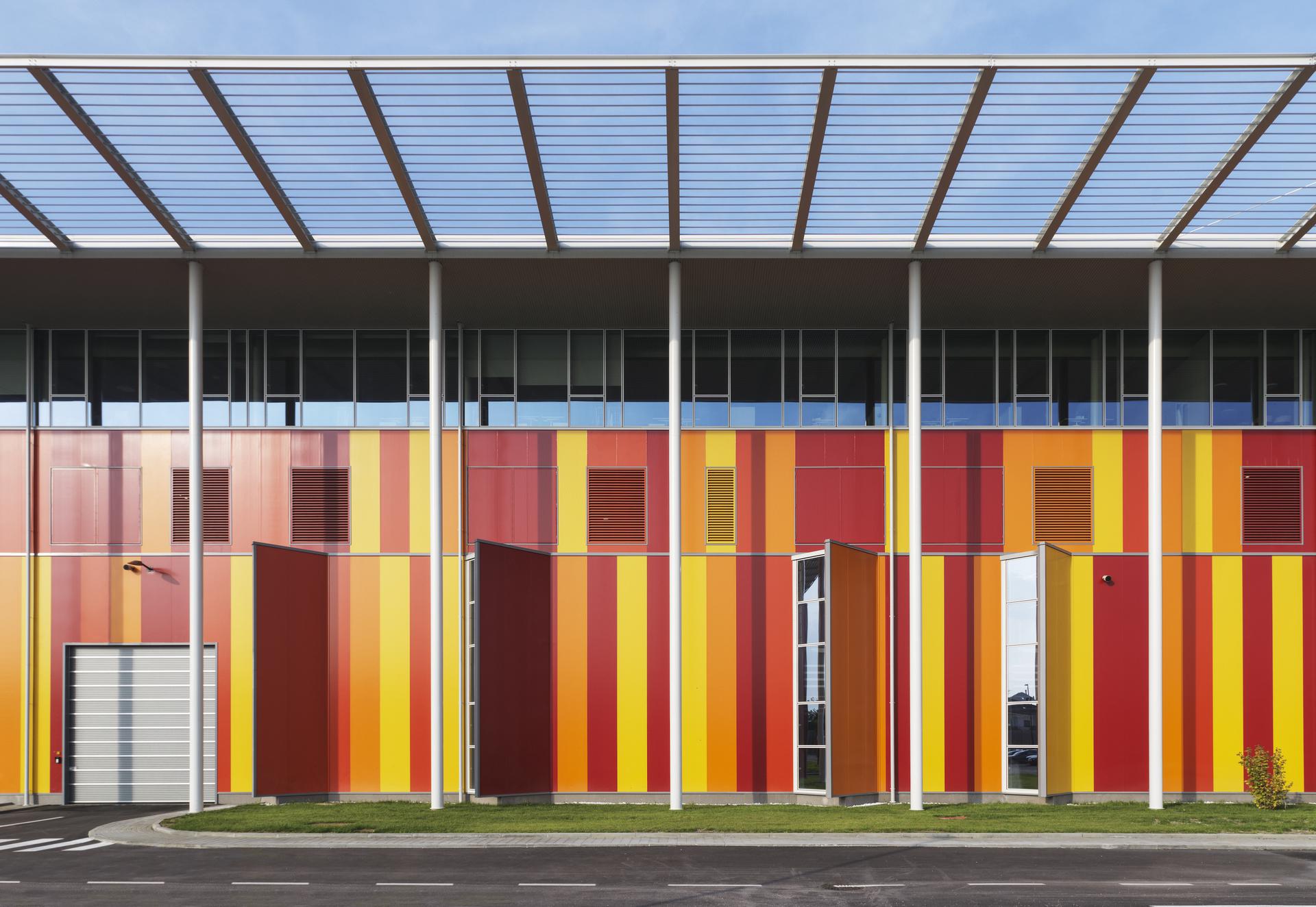 Frigerio Design Group's New Frontier for Industrial Architecture in the Name of Total Quality
Read Time:
1 Minute, 48 Second
Frigerio Design Group has recently completed the Ferrero Technical Center, a new technical innovation center for Ferrero, one of the world's largest chocolates and confectionery companies. The center, located in Alba, in the heart of the Langhe region in Italy, represents a new level of integration between industrial architecture, natural landscape, sustainability of processes, and well-being for workers.
The Ferrero Technical Center is the result of a competition by invitation held in 2017, with the aim of combining the company's engineering operations with the workshop where they are preassembled and tested. The 12,700 sqm ecological building, designed to ensure minor ecological impact, is long-lasting and draws on resources from the local context for its definition. The compact building maximizes all the passive space and minimizes the resources needed for operations and maintenance.
The lower area of the building houses production, while the upper area is for office space. The areas are shared by using blind surfaces below and transparency above. Safety and sensorial comfort are key to the entire architecture, with a focus on emotional space where the five senses are stimulated by the pursuit of the right comfort zone.
The Ferrero Technical Center supports management and operational functions and will host 200 employees. The architecture is seamlessly integrated into the surrounding environment, building links with the most characteristic elements of the landscapes typical of the Langhe, an area designated by UNESCO as a world heritage site. The architect, Frigerio Design Group, reinterprets the natural context through abstract geometries with the warm shades of an autumn landscape.
The Ferrero Technical Center adheres to the standards of Industry 4.0, focusing on automated and interconnected production, where people and machines work in unison, while respecting its ecosystem. The technology is always seamlessly integrated into a recognizable and reassuring architecture, bringing together the group's corporate identity, history, and know-how.
According to Frigerio Design Group, the new center represents a new frontier for industrial architecture in the name of total quality. It's an invaluable know-how that the company wanted to keep in Alba, Italy, a city intrinsically linked to its history and where its headquarters are located.