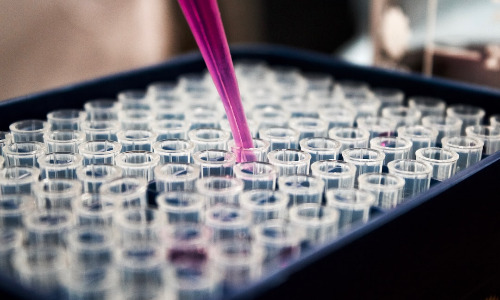 Pfizer's Forecast for 2023: A Steep Drop in Sales of COVID Products
Read Time:
2 Minute, 24 Second
Pfizer Inc. has announced that it is expecting a bigger-than-expected drop in sales of its COVID-19 vaccine and treatment for 2023. The forecast has intensified concerns among investors over the demand for these products, as governments around the world reduce their orders and work through their existing inventories.
The Chief Executive of Pfizer, Albert Bourla, has stated that 2023 will be a "transition year" for the company's COVID products, with the potential for a return to growth in 2024. Pfizer's total annual sales in 2022 surpassed the $100 billion mark for the first time, largely due to the more than $56 billion in sales from its COVID-19 vaccine and Paxlovid antiviral treatment. The company is forecasting total 2023 revenue of between $67 billion and $71 billion.
In addition to the decline in COVID-related revenue, Pfizer is also facing other challenges. The company will lose patent protection for some of its big-selling drugs after 2025, including the cancer treatment Ibrance and the arthritis drug Xeljanz. As a result, Pfizer is forecasting a loss of $17 billion in annual sales between 2025 and 2030.
To tackle these challenges, Pfizer has been turning to acquisitions to bolster its pipeline of future products. The company bought Global Blood Therapeutics Inc for $5.4 billion and Biohaven for $11.6 billion. Last year, Pfizer launched five new products and hopes to introduce up to 14 more over the next year and a half, including a vaccine for respiratory syncytial virus (RSV) and an mRNA flu vaccine.
Pfizer has been using the spike in revenue from its COVID products to "intensify and upscale" its efforts to acquire other companies or new products to fill its pipeline, according to Citi analyst Andrew Baum. Excluding COVID-related sales, Pfizer is expecting 2023 revenue to grow between 7% and 9%.
Pfizer developed its COVID-19 vaccine in partnership with German company BioNTech, with profits being split between the two companies. Pfizer is forecasting 2023 sales of $13.5 billion for the vaccine, which is below analysts' estimates of $14.4 billion, and $8 billion in Paxlovid sales, short of analysts' expectations of $10.33 billion.
Bourla has stated that the company expects to start selling its COVID vaccine Comirnaty through commercial channels in the United States in the second half of 2023, rather than selling directly to the government. After this transition, the company hopes to roughly quadruple the U.S. price of the vaccine.
Analysts and investors are seeking clarity on China's demand for Paxlovid, as the drug is currently only covered by the country's broad healthcare insurance plan until late March. Pfizer has stated that its current 2023 forecast for sales does not assume any revenue from China after April 1, but Bourla has indicated that the company expects to offer Paxlovid in the private market in China thereafter.