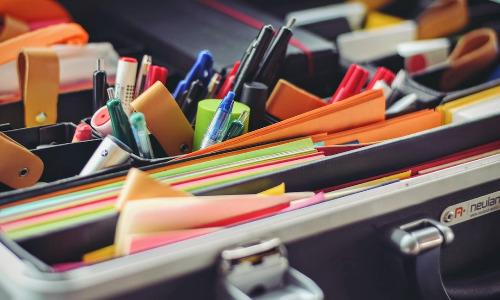 Tesco in Bid to Acquire Paperchase
Read Time:
2 Minute, 6 Second
Paperchase, the popular stationery chain, is once again facing the brink of administration and could be acquired by Tesco. The British supermarket giant is reportedly in advanced talks to purchase the company's intellectual property, including the Paperchase brand name, through a pre-pack administration process. However, it is said that Tesco is not interested in any of Paperchase's physical stores, leaving the fate of most of its workforce uncertain.
The news of Paperchase's potential downfall is part of a wider trend affecting high street brands. In the wake of the COVID-19 pandemic and the cost-of-living crisis, consumers are increasingly cutting spending and seeking out the best deals online. This shift in consumer behavior is putting pressure on high street retailers to invest in their online capabilities in order to adapt to, and anticipate, market changes.
According to Samantha Mansfield, Head of Strategy Experience & Commerce at Merkle UK, "Paperchase's fall into administration is indicative of a wider change in consumer mentality. It is only by investing in online capabilities that companies will be able to adapt to, and predict, market changes." She added, "For retailers looking to survive, it's about making the simple things count to provide customers with any reassurance they can give. Creating emotional connections with consumers through transparency and shared values to enhance the customer experience is key to cementing loyalty in the long run. Right now, retailers that play the long game will ultimately have the best chance at success."
Paperchase was previously owned by Steve Curtis, an experienced retail investor who was involved in the takeover of Tie Rack and Jigsaw. The company had undergone a pre-pack administration in January 2021 and employed nearly 1,300 people and traded from more than 125 sites across the UK, including concessions at House of Fraser, Selfridges, and Next stores. Permira Credit, the previous owner, had invested in Paperchase's digital offering as well as new shop openings and executive recruitment prior to its insolvency.
The high street chain is not the only retail casualty of the COVID-19 pandemic, with other notable collapses including Debenhams and Arcadia Group, the owner of TopShop and Dorothy Perkins. As the retail industry continues to evolve and change, companies must be proactive in their approach and invest in the right areas to remain competitive and relevant. It is a challenging time for many high street brands, but those who are able to adapt and innovate will have the best chance at success in the long run.