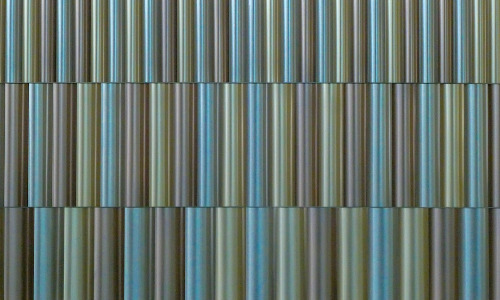 Univar Solutions and Marott Graphic Services Sign European Distribution Deal
Read Time:
2 Minute, 26 Second
Univar Solutions, a subsidiary of Univar Solutions, Inc. (NYSE: UNVR) and a leading global solutions provider to users of specialty ingredients and chemicals, has announced that it has been appointed as distributor for Marott Graphic Services (MGS Chemistry Group) in Europe. This collaboration is focused on specialty additives for rust prevention in industrial markets.
Marott Graphic Services is a family-owned business that has been established for over 40 years. It specializes in rust protection additives for inks, coatings, rust prevention oils, and lubricants and metalworking fluids. They are based in Scotland at purpose-built facilities in Dunbar and are an ISO-9001 certified company with an eco-friendly ethos. They have a dedicated team that has pushed the boundaries on specialist corrosion inhibitor additive formulation across a wide range of applications and industries.
Univar Solutions, on the other hand, collaborates at the intersection of science and technology. With a vast network of strategic supplier partners, the company has grown its industrial offerings around the globe and built dedicated sales, product, and technical teams. The company's main goal is to keep communities healthy, fed, clean and safe, and is committed to helping customers and suppliers innovate and focus on growing together.
The agreement between the two companies includes additives for oils, lubricants, and coatings in the TINSCO range of rust inhibitors. This collaboration will offer customers access to an expansive range of additives for lubricants, metalworking fluids and rust prevention oils, while simultaneously providing MGS a reliable and technical-focused distribution partner. Innovation is a top priority for both MGS and Univar Solutions as they are focusing on sustainability in the lubricants and metalworking fluids and coatings space.
"We are thrilled to be selected as a distributor for MGS," said Federico Montaner, global vice president of lubricants & metalworking fluids for Univar Solutions. "This agreement will support more industrial rust protection, specialty lubricants, metalworking fluids, and additives in the region, enabling customers to develop next-generation products and find innovative solutions for industrial chemistry and formulations."
"We are hugely excited about our partnership with Univar Solutions," said Scott Sutherland, managing director for MGS. "As one of Europe's leading chemical distributors to the lubricants and metalworking fluids and CASE markets, Univar Solutions' expert technical and logistical capabilities will help deliver sales growth and expanded market coverage for the high performance TINSCO additive range."
This collaboration is an important step for both companies and their customers. Univar Solutions is well-positioned to offer tailored solutions and value-added services to a wide range of markets, industries, and applications, while Marott Graphic Services is committed to making a positive impact in the future and delivering further improvements in performance and product sustainability.
The agreement includes European Union (EU), United Kingdom, Switzerland, and Turkey and excludes Poland and Czech Republic. To learn more about Univar Solutions, visit univarsolutions.com, and to learn more about MGS Chemistry Group, visit mgschem.com.