Royal Mail & Parcelforce Strike To Hit Building Online Deliveries
Read Time:
1 Minute, 5 Second
Postal workers including those working for Parcelforce, a Royal Mail company are set to strike on Monday 4th November.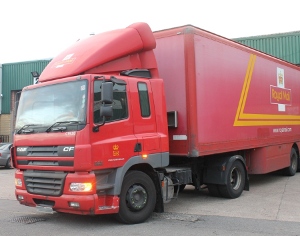 The strike, part of a long running dispute over pay, post office closures and other issues is certain to raise real concerns for members of the public and businesses increasingly reliant upon the delivery of their online sales to maintain business growth.
Royal Mail, who introduced a new size based pricing system for parcels in April 2013 – bringing them in-line with the way they have charged for letters since 2006, have already had to relax the size restrictions as customers began to opt for other low-cost carriers.
The climb-down, although dressed-up by management as them having listened to their customers – is widely seen as an admission that Royal Mail made a serious miscalculation of the parcel market.
In what is becoming an increasingly competitive market – a dip in confidence by those companies still using Royal Mail for parcel deliveries could prove disastrous. Companies seeking out alternatives to cope with the threat to their business may be very reluctant to return once the threat of strike action has gone.
Monday's strike action is set to coincide with the start of the busy pre-Christmas sales period and may well be followed by further disruption.
0
0
AI is a hot topic that's been dominating headlines lately. As AI engines continue to advance at an exponential rate,...