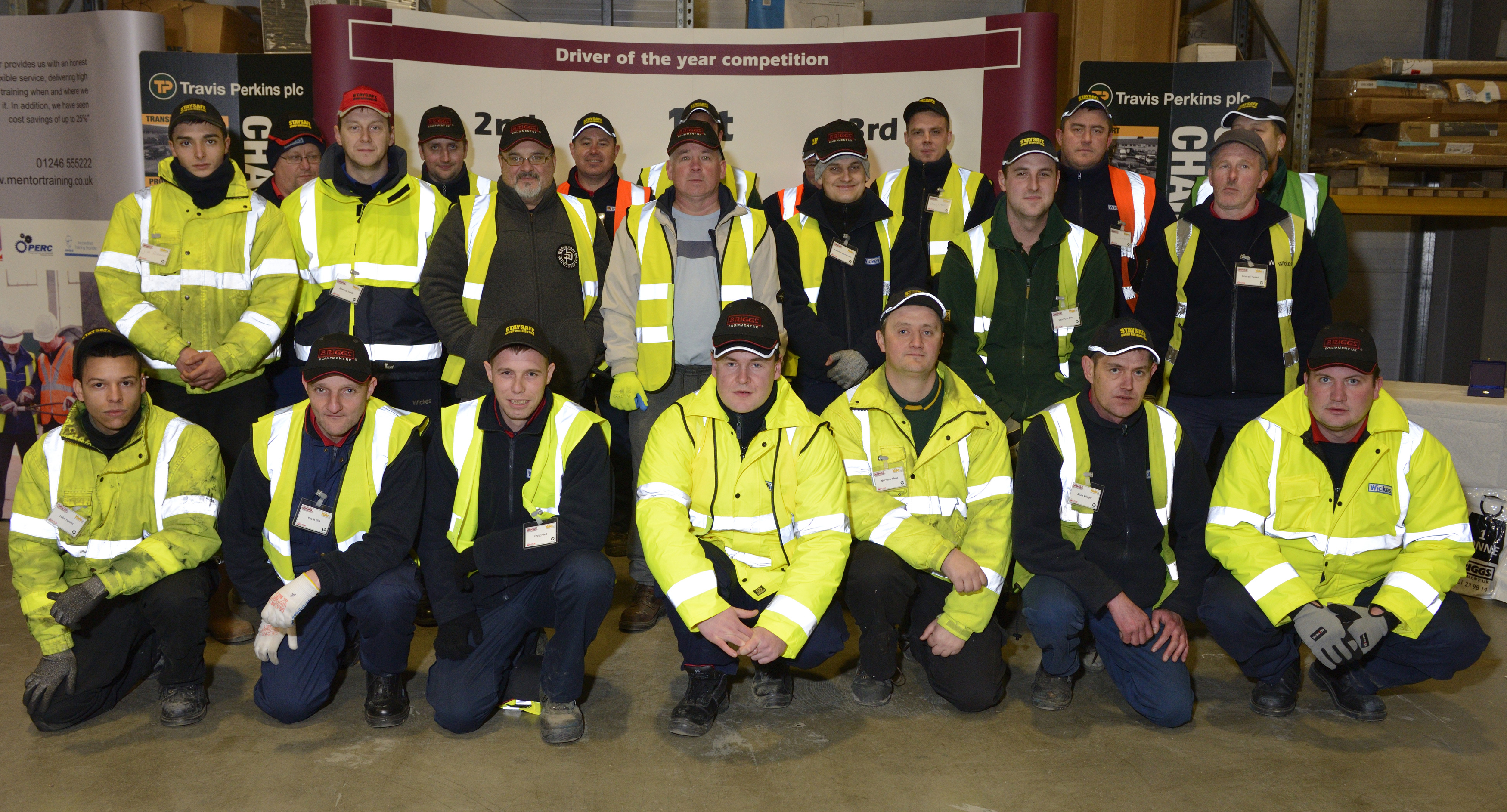 Driver challenge honours forklift heroes
Read Time:
1 Minute, 52 Second
A leading builders' merchant has played host to a special forklift driving competition organised by its materials handling partner, Briggs Equipment.
The Travis Perkins 'Driver of the Year Challenge' was put together to drive home health and safety messages, and to focus attention on damage reduction, in a fun way.
26 Travis Perkins operators from across the UK were carefully selected using statistics from the sophisticated monitoring system, Speedshield, supplied on all its forklifts. The drivers came together on 5 December 2012 to compete for the 'Driver of the Year' title at the company's Distribution centre in Northampton.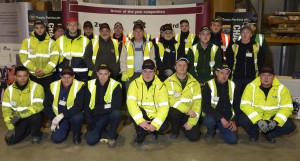 Liam Holland, Travis Perkins' Transport Manager, explained: "Safety is our main priority and we're always looking at ways of re-enforcing this message across the company.
"We were really interested in doing the driver challenge event because it's different from other training courses, with an added fun element. We felt it would help our drivers better understand the importance of safe driving, not just for their benefit, but for the company and our customers."
Leigh Edgley, Head of National Accounts at Briggs, explained: "Events like these are a great way to encourage operators to engage in best practice driving behaviour as the games are devised to test a number of different skills.
"As part of the challenge, we developed five games including the high ball, wide load, theory test, tag and stack and pre-shift check. Practical games involved lifting and manoeuvring objects through tight spaces or stacking them on top of each other.
"Further theory tests and pre-shift checks examined their knowledge of forklift safety."
All drivers were judged by Mentor Training Ltd, which looked for accuracy of movements, consistency of speed and attention to safety. The overall winner was Norman Moss, who scored the highest in the judging criteria.
"We couldn't have had a more successful event without the help of Briggs," Liam continued. "They have really helped improve driving awareness and changed attitudes towards damage reduction."
This is the second driver challenge event Briggs has organised for customers following the success of a similar challenge for Homebase operators in 2011. Briggs are now looking to hold more of these events with other customers to help reduce accidents and costs whilst building closer partnerships.