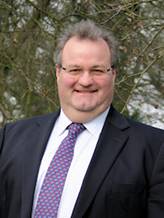 Midlands Surveyor lands top CLA role
Read Time:
1 Minute, 5 Second
The CLA has appointed Andrew Shirley from Ashbourne, Derbyshire as its new Chief Surveyor.  Andrew, who has worked for the CLA for 15 years, is now based at the Association's London office offering advice to CLA members on compulsory purchase, farm business and agricultural holdings tenancies, and utilities' wayleaves and easements

Before his move to the national office, Andrew was Interim Regional Director in the East Midlands and Rural Surveyor for the CLA Midlands Region.
Andrew said: "I am very pleased to continue my work at the CLA on a national level. Many of the issues I cover are core, long-standing issues facing CLA members and I look forward to helping them protect their interests."
CLA Director General Helen Woolley said: "I am delighted to welcome Andrew to the national CLA team. His knowledge and experience is invaluable and he is dedicated to the traditional issues that have an impact on landowners."
Andrew is a landowner in the East Midlands, West Yorkshire and Norfolk, where his parents own an estate. He began his career in estate management at Carter Jonas in Herefordshire then moved to ADAS in Essex and Derbyshire.
He has been involved in preparing the CLA's forthcoming report calling for reform of the compulsory purchase system due to be published on 27 November.
0
0
A global workplace creation expert, Unispace, has issued a warning that the younger generation will be impacted if the 'return...