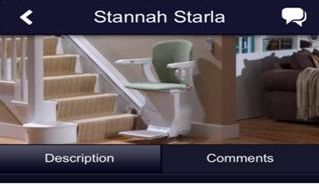 Dolphin Lifts Lid On New App
Read Time:
1 Minute, 25 Second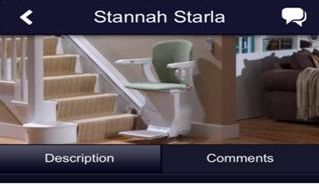 Dolphin Lifts Midlands Ltd. based in West Bromwich, has launched a new app allowing customers to view its wide range of independent living products and contact the team with a guaranteed 24 hour response time.
The app, simply entitled 'Dolphin Lifts Midlands Ltd', also allows users to send a message to book a free quotation for stairlifts, hoists and building adaptations using its unique 'Book It' feature and lets customers leave reviews for the company based on their experience. The company's product range includes stairlifts, wheelchair lifts, hoists, ramps, step lifts and bath lifts, amongst others.
Lee Farrington, Director of Dolphin Lifts Midlands Ltd and the brainchild behind the development of the app, said: "We are delighted to have launched our new app. Our main aim for the app was to enable customers to contact us quickly and efficiently and browse our product range in the comfort of their own homes or when out and about. All our offers and promotions are also included so customers are kept up-to-date, and they are able to contact us via telephone, email, website and social media, all of which are listed within the app."
The app is available on all Apple and Android devices. For more information on Dolphin Lifts Midlands Ltd. and its products and services, please visit www.dolphinmidlands.co.uk or call 0121 525 8925.
www.Bizworldonline.com is a B2B online publication for the UK business community.
Please send business & company news stories to:
Business World
First Floor Offices
Unit 2 Alliance Trading Estate
Torrington Avenue
Coventry
CV4 9BH
Email: petermarshall@bizworldonline.com
AI is a hot topic that's been dominating headlines lately. As AI engines continue to advance at an exponential rate,...