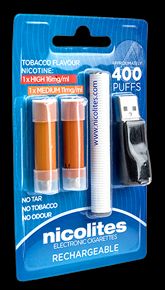 ASA Kicks Butt and bans Nicolites e-cigarettes advert
Read Time:
3 Minute, 53 Second
e-cigarettes company Nicolites has responded to the ASA's decision to ban the company's 'Kicks Butt' advertising campaign.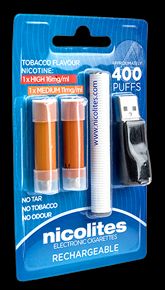 Nicolites Managing Director Nikhil Nathwani said the company has always worked alongside the ASA to ensure its advertising complied with regulations and would continue to do so.
However, he denied that the 'Kicks Butt' slogan was meant to imply Nicolites products could be used as an aid to quitting smoking and stressed that nothing in the text or images used could be interpreted as such.
Nikhil said: "We launched this campaign in the Birmingham region last summer to coincide with the announcement of our sponsorship of Birmingham City FC and it is quite clearly a play on words with a reference to football. It was meant to imply that the e-cigarette experience is better than smoking, being more convenient and cheaper and without the tobacco and tar.
"We take great care to make sure we do not give the impression that electronic cigarettes are an aid for quitting smoking, but that they are an alternative for people who do not want to smoke tobacco and inhale the 4,000 toxins and carcinogens they contain.
"Our company has a pharmaceutical background and we take great pride in the quality of our products. We are on target to achieve MHRA licensing and we support the Government's decision to ban the sale of e-cigarettes to under-18s.
"We do all we can to comply with the increasing rules and regulations controlling the sale of electronic cigarettes and associated products. We are therefore disappointed at the ASA ruling – following just two complaints – as it would appear to restrict even further the ways in which we can convey the many benefits of smokers switching to e-cigarettes."
Last month, a health expert from Cancer Research UK said e-cigarettes are more than 100 times safer for smokers than the traditional tobacco alternative and could save millions of lives each year.
Speaking on the ITV Tonight focus on e-cigarettes, Professor Robert West, from Cancer Research UK, said: "Cigarettes at the moment are killing in the region of six million people every year. Can you imagine if every one of those cigarette smokers used an electronic cigarette instead – we would see the death toll drop.
"You are talking about potentially saving millions of lives a year – a public health benefit we could hardly have dreamed of years ago.
"While you get people say that we don't know yet whether e-cigarettes are safe, the answer is we know what the ingredients are that are within them and we know that those are." He added: "Compared with a cigarette they are 100 times safer if not more."
Meanwhile, the New Scientist says 15 prominent scientists who have investigated the health consequences of electronic cigarettes have accused European Union regulators of misinterpreting their results. The scientists say the EU aim is to draft an unjustifiably burdensome new law to regulate e-cigarettes.
In a letter to the EU's health commissioner Tonio Borg, the scientists state that if the newly amended Tobacco Products Directive becomes law as it stands – which could happen as soon as April – it will severely limit the scope for smokers of real cigarettes to give up or cut down by switching to e-cigarettes, which contain nicotine but not the tobacco that contains tar and thousands of other substances harmful to health.
"If wisely regulated, e-cigarettes have the potential to make cigarettes obsolete and save millions of lives worldwide," the signatories say in the letter, which was also sent to members of the European Parliament, European Commission and the Council of Ministers – the three bodies that will decide the fate of the directive.
Nikhil added: "It is very pleasing to see that the medical and scientific arguments in favour of electronic cigarettes are beginning to be made loud and clear. It is now widely accepted that e-cigarettes have a major role to play in potentially saving millions of lives by encouraging smokers to switch from traditional tobacco products which contain more than 4,000 carcinogens.
"We agree with the concept of clinical trials and regulation and have always supported the introduction of legislation, but would support Professor West's assertion that we already know e-cigarettes represent a significant public health benefit."
www.Bizworldonline.com is a B2B online publication for the UK business community.
Please send business & company news stories to:
Business World
First Floor Offices
Unit 2 Alliance Trading Estate
Torrington Avenue
Coventry
CV4 9BH
Email: petermarshall@bizworldonline.com