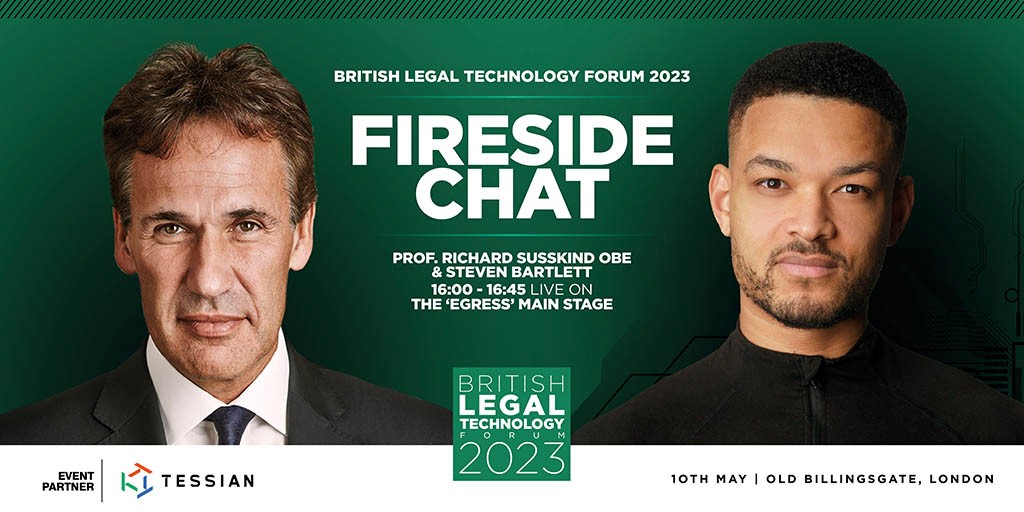 The British Legal Technology Forum Returns with an All-Star Line-Up
Read Time:
3 Minute, 4 Second
The British Legal Technology Forum (BLTF) is set to return to London on May 10th, 2023, and it promises to be bigger and better than ever before. This year's event will be held at the Old Billingsgate in central London, and an estimated 1,300 attendees from the world of law, legal technology, and IT security are expected to attend.
The event will feature more than 70 expert speakers, including legal practice IT directors, CIOs, managing partners, government officials, innovation and transformation leaders, technologists, academics, futurists, and security advisors. The impressive lineup of speakers promises to provide attendees with invaluable insights and perspectives on the latest legal tech trends and innovations.
The 2023 opening presentation will be delivered by Jennifer Swallow, the former CEO of LawtechUK, a government-backed initiative to transform the legal sector through tech. Swallow will provide an overview of the current legal tech landscape, including innovation, crystallisation, and governance.
One of the highlights of the event will be a fireside chat between Bruce Braude, CTO of Deloitte Legal and Conference Chairman Professor Richard Susskind OBE KC (Hon). The chat will reflect on the past three years while considering what we can expect from generative AI.
Tamara Box, Managing Partner at Reed Smith LLP, will offer a practice-level leadership view into the legal tech landscape and provide a "wakeup call" on the impact of legal tech. The day's sessions will also focus on generative AI, one of the hottest topics in the technology sector. Speakers on this topic include Henry Ajder, Generative AI Expert & Technology Broadcaster at Ajder Advisory, and Eric Hunter, Global Futurist, Innovation Futures. Both speakers will discuss how advanced AI and technologies of tomorrow can be applied to the legal sector.
In addition to the impressive lineup of speakers, the BLTF will feature more than 70 leading solutions providers showcasing a wide range of technology-related products and services aimed at the legal market.
One of the most interesting panels will be a discussion led by Legal IT Insider Editor, Caroline Hill. The panel will bring together legal tech "legacy" leaders and next-gen innovation front-runners for a moment of reflection, appropriately entitled "Back to the Future: Does the Legal Sector Need the DeLorean?" The panel will answer two fundamental questions: Are we blindsided by technological hype? And what would the legal industry change if it could go back in time?
Another exciting panel will be led by Lisa Wilson, Director & Founder of Arete Business Performance. Sir Geoffrey Vos, Master of the Rolls and Head of Civil Justice, will participate in a future-thinking conversational piece joined by Jed Stone, CRO at Issured Ltd, to dive into the Metaverse – the future vision of the legal services in an open virtual world, exploring whether the law needs to change and debating new business models.
One of the keynote speakers will be Steven Bartlett, the founder of the social media marketing agency Social Chain. From a bedroom in Manchester, this university drop-out built Social Chain Agency, which would become "Social Chain AG" – a social commerce marketing group. At just 30 years old, he is widely considered one of Europe's most talented and accomplished young entrepreneurs and philosophical thinkers.
This year's event promises to be an invaluable opportunity for legal professionals, technologists, and IT security experts to connect, learn, and share their knowledge and experiences. The event's speakers will discuss a wide range of IT and technology leadership issues relating to the use of technology in the legal sector and accelerated industry innovation. Topics to be discussed include Advancing Services Beyond Law; Forecasting Innovation, Anticipating Disruption; Harnessing the Value of Data; Reflections from Behind the Scenes.