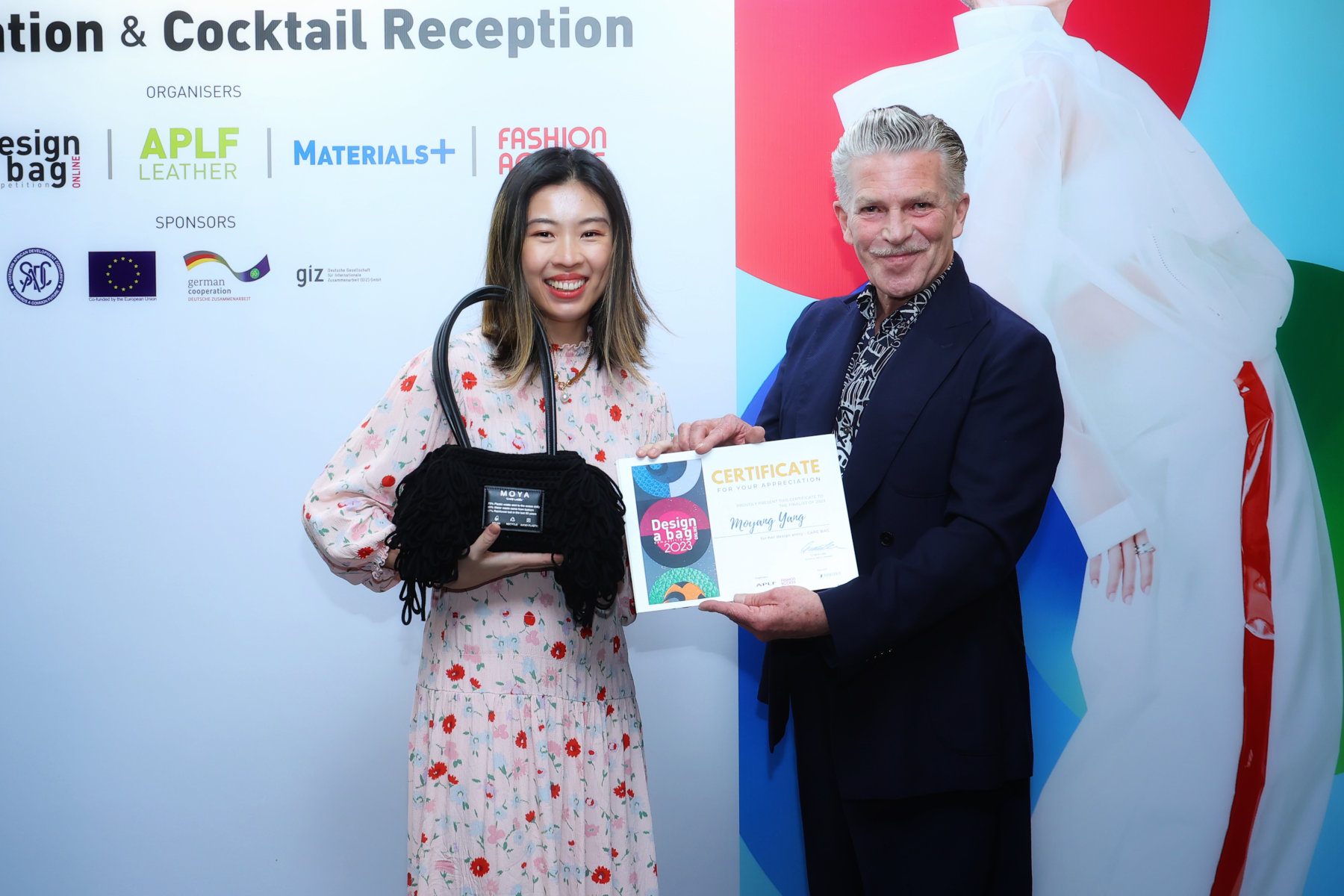 MOYA London Wins Global Design Award in Dubai for Sustainable Handbag
Read Time:
2 Minute, 6 Second
MOYA London, a sustainable luxury handbag brand founded by Moyang Yang, has won the prestigious DESIGN-A-BAG AWARD 2023 in Dubai. The award recognizes Yang's talent and dedication to sustainable fashion design, beating hundreds of designers from around the world.
Yang, who is a self-taught designer, received the award for her CARE Bag, a crochet tote that was inspired by the strength and beauty of women of colour. According to Yang, the design is an ode to black and Asian women who are driving fashion sustainability. The bag carries strong sustainability messages while telling beautiful stories of the women behind it.
"Designing for people is at the heart of my philosophy," said Yang during her presentation to the judges. "I want to make them the centre of my designs."
Yang's entrepreneurial story and award-winning handbag design are inspiring and delighting many. MOYA London has been featured in British Vogue and The Independent, and the award further supports the brand's design philosophy that puts people at the centre of fashion sustainability.
The DESIGN-A-BAG AWARD is a global online competition that attracts hundreds of applications from independent designers and students around the world. Every year, three finalists are selected, and they are sponsored a trip to Dubai or Hong Kong for the final judging.
The lead judge at the competition, Olivier Vedrine, who is also the co-founder of Paris-based design agency [o,o], commented on Yang's winning design, "The CARE Bag carries strong sustainability messages while telling beautiful stories of the women behind."
Yang's success story is not only inspirational but also highlights the importance of sustainability in the fashion industry. Yang started designing handbags during her maternity leave in 2021 while breastfeeding her baby with one hand and drawing bags with the other. A year later, she quit her job at NET-A-PORTER, a fashion retail giant, and launched MOYA London to focus on sustainable accessories.
The brand's upcoming launch event for the award-winning CARE Bag is due to take place in London in April. Enquiries about the event can be sent to info@moyalondon.com and you can learn more on their website: moyalondon.com
MOYA London's win at the DESIGN-A-BAG AWARD in Dubai is a significant milestone for the sustainable fashion industry. Yang's entrepreneurial story and her winning handbag design are inspiring and demonstrate the impact of sustainability on the fashion industry. The launch of the CARE Bag in London in April is eagerly anticipated by many.