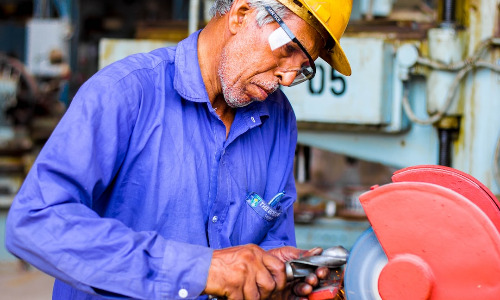 UK firms warned to revamp approach towards older workers or risk future skills challenges
Read Time:
2 Minute, 2 Second
As the UK grapples with ongoing skills shortages, with recent data from the Office for National Statistics showing a rise in employment levels, specialist recruitment firm Robert Half has warned that without a fundamental overhaul of skills development, the UK could face a similar scenario in the next few years.
While the UK Government has been encouraging workers over 50 to retire later and even offered a midlife 'MOT initiative,' and the Chancellor announced a new "slightly shorter" type of apprenticeship, the firm has warned that without significant changes to engage and train this demographic, these initiatives may miss their mark.
Kris Harris, the Regional Director for Midlands, Home Counties & East of England at Robert Half, said, "The current hiring, training, and talent management landscape isn't geared towards older demographics. This is a historical trend that we've seen, and while we applaud the efforts to encourage over 50's back into employment, this needs to be underpinned by a thorough strategy."
Harris explained that the skills and training issue was particularly pertinent and that there was a need to support the transfer of knowledge from older workers to those earlier in their careers. However, those in the 50+ age bracket also needed to be upskilled to ensure they were both working and training to their best abilities. Harris added that there needs to be purposeful, structured programs to address such upskilling and knowledge transfer initiatives.
Harris noted that there are some stereotypes that still need to be challenged, such as the perception of apprenticeship as being more beneficial for those early in their careers, rather than as a tool to upskill and reskill workers who require additional development or choose to explore a radically different professional field, such as technology.
It is crucial that employers and government bodies work closely together to ensure that older workers are not only enticed to cease early retirement but are also provided with the upskilling support that will help them navigate the new world of work and pass on their invaluable expertise and practical knowledge to the younger workforce. Harris stressed that time is of the essence and action is needed now before older workers exit the workforce.
Robert Half's warning highlights the need for a comprehensive and strategic approach towards supporting and upskilling older workers, enabling them to thrive in the modern workplace and help alleviate the ongoing skills shortages faced by many industries in the UK.