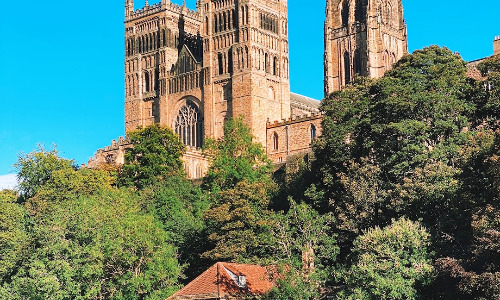 Durham University Business School Launches MSc in Energy Engineering Management for Net Zero World Leaders
Read Time:
1 Minute, 55 Second
Durham University Business School and the Durham Energy Institute are partnering to launch a new MSc in Energy Engineering Management, set to equip future leaders with the skills required to create a Net Zero world. The program, which is set to launch later this year, will leverage the expertise of both departments to prepare graduates to navigate technical and business challenges and prioritize goals aligned with global perspectives and values.
The program's curriculum is informed by the University's Department of Engineering, which provides STEM skillsets necessary for new and greener technologies that will shape the future of the world. Students will explore topics such as renewable energy technologies, climate economics and finance, society, energy and environmental resilience, and new green venture creation. The program's core objective is to fuse engineering and business practically, with the Strategic Business and Engineering project offering students the chance to undertake research in areas of interest and relevance to their learning.
Executive Dean Cathy Cassell noted that the Durham University Business School is the ideal home for this program, given the school's history of prioritizing ethics and sustainability, representing the very best in thought leadership and academic expertise. She emphasized that the faculty has cultivated a program that will inspire and inform a new generation of students, preparing them for global companies increasingly under pressure to find innovative ways to achieve Net Zero.
The MSc in Energy Engineering Management is designed for graduates from an engineering or relevant background with a UK first or upper second-class honours degree or equivalent in engineering or a related subject. The program will offer dedicated career and professional skills development sessions, and students will be able to customize their learning by selecting from elective modules to support their career plans.
Associate Dean of External Engagement and Professor in entrepreneurship Joanna Berry noted that this program's launch was timely, given the critical nature of the global fight to achieve a just transition and reach Net Zero. She added that the innovative program would produce graduates capable of navigating the complexities of the industry and exploring the dynamics of global energy systems from an engineering and business perspective.
For more information on the MSc in Energy Engineering Management program, including application requirements and scholarship opportunities, please visit the Durham University Business School website.