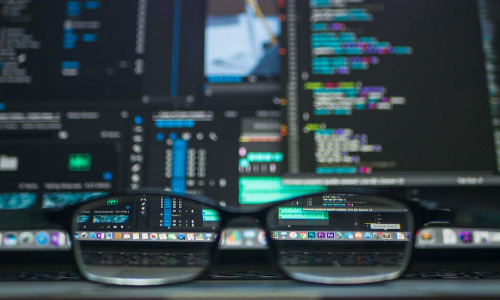 2023's IT and Tech Layoffs Suggest an End to IT Dominated Hiring in Financial Services
Read Time:
2 Minute, 4 Second
The financial services sector in England and Wales ended last year on a high note, with over 100,000 jobs advertised across various banking-related industries, according to new research from the Association of Professional Staffing Companies (APSCo), a trade association for the recruitment sector. The data, provided by business intelligence specialist Vacancysoft, revealed that IT professionals were the most in-demand, with 33,542 jobs advertised in 2022, a 15.8% increase year-on-year.
The banking profession ranked second, with 27,000 new roles advertised, constituting a 32.7% increase on 2021 levels. The high demand for IT professionals is not surprising given the large investments in technology and digitalization in the financial services sector. However, reports of mass layoffs planned in the banking sector raise questions about the impact on hiring levels within the financial services arena in the first quarter of 2023.
Out of the top firms operating within the financial services sector, Barclays posted the most vacancies, with over 5,700, a year-on-year rise of 147.8%. JPMorgan Chase was the next best performer, with more than 4,600 jobs advertised, a 14.3% rise on 2021 figures.
Ann Swain, CEO of APSCo, commented on the data, saying, "Our latest data shows that hiring within the financial services sector was buoyant last year, and IT professionals dominated the recruitment landscape. However, with reports of banks planning layoffs to cut budgets, it remains to be seen what impact this will have on recruitment levels for the first quarter of 2023. With IT skills the most sought after in the sector, it is possible that hiring will remain somewhat buoyant despite layoffs as the need for tech experts is less likely to drop off on a significant scale in the sector."
Swain also mentioned that it will be interesting to monitor how the staffing challenges of the financial services sector evolves in the coming year. She notes that, as seen in previous downturns, cutting headcount too fast and too deep can have a detrimental impact on recruitment once the economy recovers.
Overall, the data suggests that the financial services sector in England and Wales had a strong performance in 2022, with high demand for IT and banking professionals. However, the potential for mass layoffs in the banking sector raises concerns about the future of the sector in the first quarter of 2023. It will be important to keep an eye on how the situation develops in the coming year.