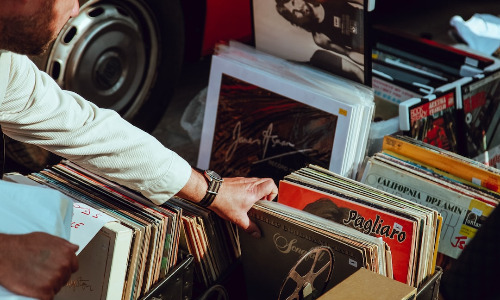 Vinyl Record Sales Outstrip CDs for the First Time Since the 1980s: Defendapack's Music Max Mailers Contribute to the Resurgence
Read Time:
1 Minute, 48 Second
The resurgence of vinyl record sales has led to a significant boost in revenue for the music industry, with vinyl outselling CDs for the first time since the 1980s. One factor contributing to the growth of vinyl sales is the increasing popularity of vinyl record mailers, such as Defendapack's Music Max Mailers, their flagship record mailer, which provides a secure and reliable way to ship vinyl records.
The rise in vinyl sales can be attributed in part to the loyalty of Taylor Swift's fanbase, known as "Swifties," who have made her latest album, Midnights, the biggest-selling vinyl record of the century in the UK. The vinyl renaissance initially began with older music fans seeking collectible editions of classic albums by artists such as the Beatles, David Bowie, and Pink Floyd. However, this trend has since spread to younger generations of music fans who appreciate retro formats like cassettes.
In 2021, revenues from vinyl album sales rose 23% to £135.6m, while CD sales continued to decline by 3.9% to £150m, according to the Entertainment Retailers Association (ERA). This year, revenue from CD sales is expected to fall below that of vinyl LPs by as much as £20m. The pandemic has accelerated the trend of music fans buying vinyl records, as many fans unable to attend concerts and events have used their spare cash to build their record collections at home.
Despite the resurgence of vinyl sales, the chief executive of the ERA, Kim Bayley, believes it would be foolish to write off CDs forever, as they offer a unique permanence, robustness, and quality. While LP sales are expected to continue rising to a four-decade high in 2022, music fans appear to be reaching "peak vinyl," with figures expected to show growth in unit sales slowing to just a few percentage points year on year.
As physical music purchases remain an essential and healthy part of the music market, vinyl record mailers like Defendapack's Music Max Mailers will continue to play a vital role in the growth of the vinyl record industry.
Click here to see Defendapack's full range of Record Mailers for posting vinyl records.