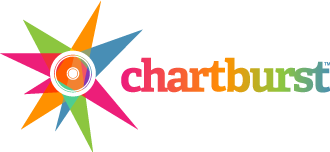 Unifying new music discovery platform 'Chartburst' connects musicians to industry and brings users' entire online music world under one roof
Read Time:
3 Minute, 53 Second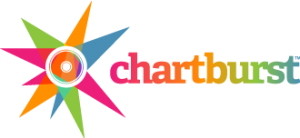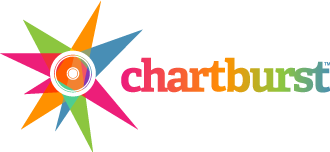 "Make no mistake about it, Chartburst is a bold and ambitious idea. If it works, it could help democratize the music industry" – Mashable
"a simple take on solving the discovery problem which employs the crowd to help the cream rise to the top" – Tech Crunch
"Website of the week" – Lauren Laverne Show BBC 6 Music
Chartburst collaborators include Universal Music, Warner Music, Columbia, Sony, Bella Union, Muzu, Soundwave, Grooveshark, Wix, plus major publishers, producers, engineers, A&R, management companies and bloggers
The internet's advent heralded great revolution for the music industry. Coupled with technological advances in general, an unforeseen golden era for musicians was sparked, serving to erode the traditional barriers standing in the way of an independent music career. Affordable home studios became commonplace and platforms to create and expose music were rife. Over time, one problem stood out beyond all others – "is anyone actually listening?" Music started to become throwaway; cheap to record, everywhere you searched and quite often free to obtain. More music meant that increased competition for industry attention became a key issue, with the gap widening between unsigned artists and major labels / music brands.
Enter Chartburst – a groundbreaking new online music discovery platform bridges that gap with a simple, transparent and fair system that leverages user opinion to decide who gets heard by A&R at Sony, Warner, Universal and many more industry professionals. The process is simple:
1)      The artist uploads their tracks and selects which genre chart they would like to appear in
2)   The artist promotes their tracks in order to gain votes from the public
3)     The top 3 tracks in each chart are forwarded (monthly) to music industry professionals for not only deal consideration, but feedback and unrivalled opportunities for exposure and progression
Founder Francis Gain says in his own words: "The aim of Chartburst is to give everyone a chance to be heard, and get feedback from major industry players, whilst giving music lovers a say in how new music is discovered. We're here to provide a platform through which fans and musicians can connect and socialise. What's more, it's completely free. Big plans are in place going forward and we will be putting on regular showcases and events, as well as developing Chartburst acts in-house. We have some great artist services in place, and have some exciting initiatives planned for the next few months, that we hope will really shake up the online music services market."
The industry has further shown its faith in the Chartburst system, with a number of prominent partnerships already being formed. The likes of MUZU.TV will be powering the Video Chart and exposing the video chart winners, Soundwave will expose top voted artists on their app/channels and Grooveshark which will be hosting a Chartburst Unsigned broadcast. Many more are in the pipeline.
But Chartburst's immersive experience doesn't end there.
As any independent musician will attest, deciding on which services to invest time and money in can be a challenge. What Chartburst offers musicians is a Hootsuite-style model of integration. Its dashboard interface operates as a one-stop-shop that brings together all truly useful musician services (SoundCloud, Last.FM, Bandcamp, Muzu etc.) into one convenient location. It isn't just a route to the industry attention – it's a focused, single, location from which artists can manage their entire online music world. 
The voice of Chartburst's voting community grows louder by the day, with over 11,000 sign-ups achieved while the site is in Beta. Of course the only way to sustain such a community driven model is to find ways to ensure that the voting user-base remain satisfied, involved and engaged, and this is where Chartburst really comes into its own as a user driven tool. In exchange for certain actions a user undertakes on the site (sharing pages, voting on tracks, writing reviews) they accrue points which add up to tangible real life rewards. Here, Chartburst breaks new territory and hints at its vast potential and longevity – it's all about user engagement and providing a useful one-stop-shop for musicians to manage their online world. By empowering everyone, Chartburst could be on the cusp of inspiring a much more inclusive music industry.
For more information please visit
www.Bizworldonline.com is a B2B online publication for the UK business community.
Please send business & company news stories to:
Business World (Newspaper & On-line Magazine)
First Floor Offices
Unit 2 Alliance Trading Estate
Torrington Avenue
Coventry
CV4 9BH
Email: petermarshall@bizworldonline.com