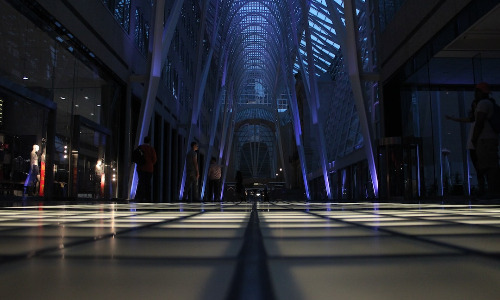 UK Retailers Must Innovate to Survive as Footfall Drops 8.8% Below Pre-Pandemic Levels
Read Time:
2 Minute, 12 Second
According to the latest report from the British Retail Consortium (BRC), footfall growth in February was 8.8% below pre-pandemic levels. Consumers are cutting back on spending, and as a result, retailers must provide exceptional customer service and innovate to keep their businesses afloat.
Benoit Soucaret, Chief Experience Officer at Experience & Commerce, Merkle UK, said, "In-store retail has been struggling for years, but post-pandemic and amid the cost-of-living crisis its demise has only accelerated as overall footfall growth slows and consumers continue to cut spending and search for the best deals online. Physical stores are now a burden. Anyone watching will realise digital is now the key priority for the new landscape, and those companies which fail to invest in their online capabilities will not stand the test of time."
Soucaret believes that only by innovating can companies adapt to and predict market changes. He also stressed the importance of recognising that a reliance on bricks-and-mortar was no longer viable in the long term. Companies that rapidly innovate, test, and implement new digital strategies will survive and thrive, while others will be left behind.
Nick Delis, Senior VP of International and Strategic Business at Five9, also commented on the report, stating, "Cutbacks on spending continue to occur as inflation and the cost-of-living crisis persist, with February footfall 8.8% below pre-pandemic levels. Consumers will remain selective about how they spend their money both in-store as well as online, so brands must show customers value, while ensuring strategies are sustainable in the long run."
Delis believes that retailers must offer streamlined communication to meet the expectations of consumers in an increasingly digital world, where instantaneous service is now the minimum expectation. Retailers will better meet consumer expectations in this rocky economic climate by ensuring processes are simple and accessible, and proactively informing customers when needed.
He added, "The second a customer does not trust a brand, there is no going back. Retailers need to offer communication and understanding in times of crisis, as well as practical ways to help customers, such as loyalty programmes. After all, it only takes one bad experience to lose a customer. By managing the customer experience with the right communication strategy, retailers can safeguard their brand promise and maintain brand loyalty as they weather the storm for the months to come."
As the pandemic continues, retailers must adapt to a new landscape where physical stores are no longer the priority. Innovative digital strategies and streamlined communication will be vital to keep businesses afloat, retain customer loyalty and safeguard brand promise in these uncertain times.