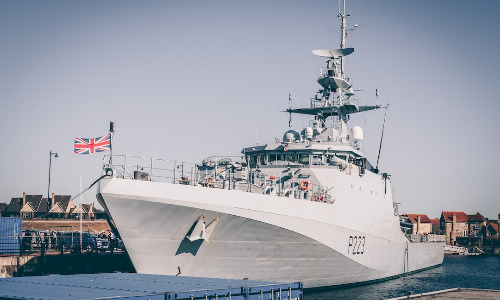 UK Ministry of Defence's Innovation Unit Meets Innovative Standards
Read Time:
1 Minute, 30 Second
The UK Ministry of Defence's (MoD) Innovation Unit has undergone an assessment of its progress over the past three years to ensure it is capable of providing incremental improvements to the country's defence capabilities while also exploring disruptive innovations. The unit, which is not directly responsible for defence operational capability, leads the MoD's innovation strategy and policy and manages the Defence Innovation Fund (DIF).
The unit was stress-tested and validated using the IKE Institute's Investor in Innovations Standard and Framework, which is aligned with the ISO 56002 Innovation Management System. This comprehensive assessment provides confidence that the unit is heading in the right direction to make defence innovative, according to Will Green, Head of the DIU.
"We are seeking to ensure everyone within the Ministry of Defence is part of that journey and has freedom to explore, experiment and contribute to the MoD's overall innovation capability," Green said. "We have already seen fantastic ideas and use-cases with real outcomes that have yielded operational benefit, but we are equally focused on embedding the people and process aspects to make this a repeatable and scalable endeavour."
The DIU has demonstrated significant progress, supporting and driving the MoD's innovation efforts, said Professor Sam Medhat, Chief Executive of the Institute of Innovation and Knowledge Exchange. "It's formed a connective tissue that brings together an ecosystem of defence and government innovation entities to collaboratively horizon-scan, instigate and drive improvements in a systematic way," he said.
The Investor in Innovations assessment was conducted by a panel of senior industrialists from the Institute's Innovation Council and leading academics. The unit's continued passion and enthusiasm to make innovation truly embedded within the MoD's DNA has led to a consistent increase in its level of innovation maturity over the past three years, Medhat said.