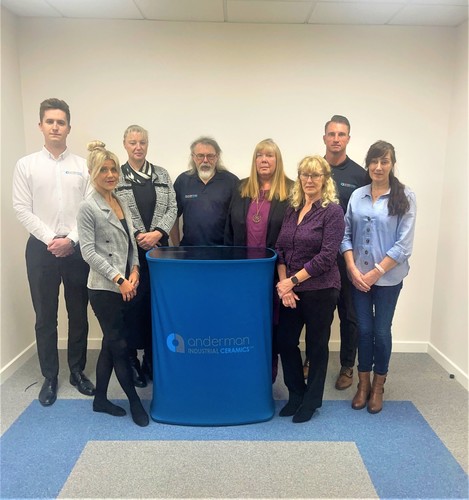 Anderman Ceramics Expands Team, Strengthening Customer Support and Future Growth
Read Time:
1 Minute, 30 Second
Anderman Ceramics, a company that has been providing high-quality technical ceramics products and services since 1947, is proud to announce two new members to its UK-based team. The goal of these additions is to continue supporting their existing business while also providing additional resources to support future growth.
Richard Verrier is joining the team as the Technical and Commercial Engineer. With his 5 years of engineering experience in the automotive industry and a degree in Materials Science and Engineering from Swansea University, Richard will offer additional technical and engineering support to the commercial strategy. Anderman Ceramics is well-known for its close relationships with customers and their technical ability to understand product applications and operating environments, ensuring their products are designed and manufactured to meet performance expectations.
Wendy Meakin is joining the Warehouse and Logistics team to further enhance the company's ability to provide efficient service levels to their customers. Wendy brings a wealth of experience in warehousing and logistics, as well as a comprehensive understanding of Quality Control and Quality Assurance.
Anderman Ceramics is also proud to announce the successful completion of their annual ISO Surveillance Audit. The audit report stated that the company is working to "best practice" in their Quality processes and Procedures. The accreditation provides customers with the assurance that the company abides by stringent process control that spans from enquiry receipt to order dispatch.
With over 75 years of experience in sourcing, stocking, and selling technical ceramics worldwide, Anderman Ceramics has positioned itself at the highest level of product and service quality. They offer a wide range of standard technical ceramics products, as well as custom-designed components.
For more information about Anderman Ceramics and their products and services, visit their website at https://www.earthwaterfire.com and https://www.andermangroup.com