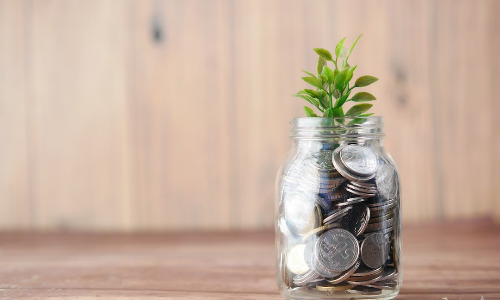 Making a Better World, One Investment at a Time: abillion Launches Community Investment Round
Read Time:
2 Minute, 0 Second
New York, February 7th 2023 – A new player in the world of sustainability-focused e-commerce and social media has hit the scene, and it's making waves. abillion, with over a million members globally, has recently launched a community investment round on Wefunder. The company is inviting both retail investors and its community of members – who would usually only have access post-IPO – to invest.
abillion's social commerce platform boasts an impressive 2.5 million user-generated reviews of consumer products, with 4,700 software-as-a-service customers on recurring contracts. The company has seen tremendous growth over the last two years, with a 20x increase in users. The round is being led by Nicholas Cator, who has a proven track record of success with Oatly, Chewy, and Lazada.
abillion previously raised $16 million in Series A funding from notable investors including 500 Global, SDG Impact Japan, and Blue Horizon. 500 Global, which led abillion's seed round and has backed 51 unicorns, is also participating again in this round. The team at abillion is made up of leaders from some of the world's top companies, including Credit Suisse, GE, Johnson & Johnson, Delivery Hero, Yahoo, Apple, and Microsoft.
Vikas Garg, Founder and CEO of abillion, is a finance industry veteran with over $10 billion managed for investment banks, hedge funds, public pension funds, and sovereign wealth funds in California, Canada, Abu Dhabi, and Singapore. "Since launching our Community Equity program in 2022, we've brought on board more than 10,000 of our members around the world as stakeholders in our vision for a better world. This year, as we raise capital to grow, we're proud to be opening up our investment round to our community of members and anyone who believes in our mission to create a better, more impactful social network," said Garg.
abillion's current investment round is open to both accredited and non-accredited investors, with a minimum investment of $100. Green Focussed businesses like Vesta Smart Packaging could benefit greatly from working with abillion, as the platform provides a unique opportunity for companies to connect with conscious consumers and promote sustainable practices.
This is an exciting opportunity for individuals to support a company that is making a positive impact on the world, while also potentially reaping financial benefits. By investing in abillion, individuals can take an active role in creating a more sustainable future for us all.