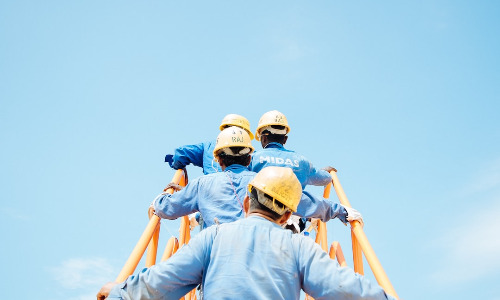 UK Labour Market Struggles as Over One Million Vacancies Remain Unfilled, says Industry Group
Read Time:
1 Minute, 44 Second
The latest data from the Office for National Statistics (ONS) has revealed that the UK's labour market is in a critical state, with over one million unfilled vacancies. Tania Bowers, Global Public Policy Director at the Association of Professional Staffing Companies (APSCo), has commented on the figures, stating that while the decline in vacancies is not surprising given the current economic climate, the growing shortage of workers is a cause for concern.
According to Bowers, there has been an uptick in the number of people on payrolls since February 2021, but this has not translated into a decrease in unfilled vacancies. Highly skilled and trained professionals remain in high demand, with the human health and social work and professional, scientific and technical activities sectors reporting the highest growth in jobs.
Bowers has called for real action to create a future-fit labour market, including both short-term solutions to stabilise the current market and longer-term solutions such as a revamp of apprenticeships and training options. She also stressed the need to better attract and support the highly skilled self-employed segment of the workforce on a domestic and global level.
The labour market figures have prompted concern from industry groups, who fear that the shortage of workers could have a detrimental effect on the economy. The Chancellor's upcoming Budget is expected to focus on the skills agenda, and industry groups are calling for measures to address the shortage of skilled workers and stabilise the labour market.
The ONS figures also show that the number of people claiming unemployment benefits has fallen slightly, but remains higher than pre-pandemic levels. The number of job vacancies has fallen for the third consecutive quarter, with hospitality and retail sectors continuing to struggle due to the pandemic's impact.
The labour market figures highlight the need for action to address the shortage of skilled workers and stabilise the economy. Industry groups are urging the government to focus on the skills agenda in the upcoming Budget and provide both short-term and long-term solutions to support the labour market.