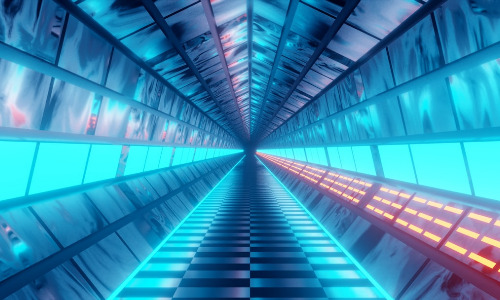 Chinese Science Fiction Provides Insight into China's Global Strategy, Says LSE Think Tank
Read Time:
1 Minute, 41 Second
The London School of Economics' foreign policy think tank, LSE Ideas, has released a strategic update that highlights the benefits of studying Chinese science fiction for researchers seeking insights into China's global strategy. The report, authored by Professor William A. Callahan, emphasizes the work of Hugo Award-winning author Liu Cixin and suggests that his novels and those of other Chinese science fiction writers offer a glimpse into the underlying themes and worldview that shape China's policy decisions.
In particular, the report argues that these works of fiction offer a debate about whether perceived threats to China's future international goals should be viewed through the lens of science and technology or politics. While the novels don't provide specific policy decisions, they reveal the values that would underlie a real-life Chinese world order.
Callahan notes that even during China's economic reform and trade policy opening up from the 1980s to the 2010s, there was a strong lean towards a zero-sum game approach to international relations and away from cosmopolitan societies. With the current leader, Xi Jinping, Callahan sees China's global strategy moving closer to Liu's vision of the future, which looks to science to solve political problems. The report further states that while China's leadership in the 2010s was dominated by social scientists and lawyers, since the 20th Party Congress in 2022, the country is led by natural scientists.
Given the tight restrictions surrounding factual information in China, the report argues that analyzing Chinese science fiction is a valuable way to gain insights into China's global strategy. As the trade war between China and the US intensifies, Callahan believes that understanding China's perspective on the "scientific and civilizational struggle" between the two countries is critical.
The LSE Ideas report offers researchers and policy-makers an intriguing perspective on the value of Chinese science fiction in gaining insights into China's global strategy. By examining the themes and values portrayed in these works of fiction, it is possible to discern the underlying worldview that shapes China's policy decisions.