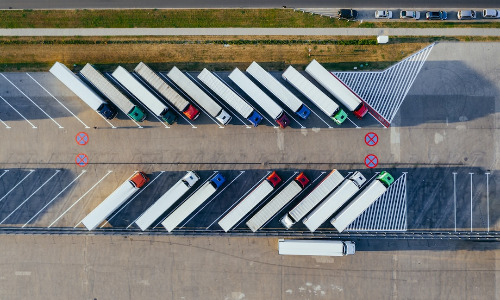 STR Logistics Gets a New Lease on Life with Successful Buyout
Read Time:
2 Minute, 1 Second
Exeter-based freight logistics company, STR Logistics Limited, has undergone a major change with the successful sale of its business and assets, thanks to the efforts of nationwide insolvency practitioner, SFP. The sale has secured the jobs of 144 employees and has given the company a new chance to thrive under its new ownership.
Founded in 2002, STR Logistics provided a range of services across the South-West of England, including home deliveries, pallet distribution, secure freight handling, contract management, and short-to-medium term storage. In the past two years, the company's turnover had been on the rise, increasing from £2.9 million in the year to June 2020 to £3.7 million in 2021 and £6.7 million in 2022.
Unfortunately, a combination of rising costs, including fuel and wages, a shortage of available spare parts, increased lead time for vehicles, and the general downturn of the economy led to several trading difficulties and the accumulation of creditor arrears. In December 2022, professional guidance was sought and after considering several options for the business, a marketing campaign was undertaken to find a buyer as part of a restructure. This process aimed to protect employees, maximize value for stakeholders, and ensure ongoing services for the company's clients.
SFP and professional valuation agency Middleton Barton Asset Valuation received expressions of interest and ultimately reached an agreement with Devon & Cornwall Logistics Limited (DCL). The sale was completed on January 31, 2023.
David Kemp, Joint Administrator at SFP, stated that the sale was a positive outcome despite the difficult circumstances. He said, "The impact of record inflation and other economic constraints placed enormous pressure on STR Logistics, causing irretrievable damage. The sale to Devon and Cornwall Logistics Limited was the best solution, retaining STR Logistics employees, maximizing value for stakeholders, and ensuring ongoing services for the business's valuable clients."
Anthony Quinn, CEO of DCL, said that the company will continue to trade under the banner of STR and is poised to be the delivery expert of choice for the Southwest and beyond. "Our new management team, improved corporate strategy, and excellent service will ensure this business can go from strength to strength," he added.
The successful buyout of STR Logistics is a positive step forward for both the company and its employees. With a new management team, improved corporate strategy, and excellent service, there's no doubt that the future looks bright for this business.