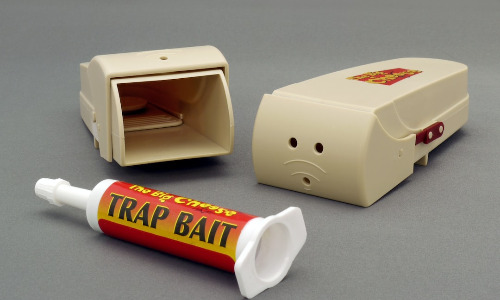 Rentokil Reports Strong Performance in 2022 with Terminix Integration Progress
Read Time:
2 Minute, 17 Second
Rentokil, the global pest control specialist, has announced its full year 2022 results, reporting an organic revenue growth of 6.6% and an adjusted operating profit increase of 22.7%. The operating margin also increased by 45bps to 15.4%, with the group targeting margins of greater than 19.0% by FY25. Furthermore, Rentokil reported "excellent progress" on the integration of Terminix, with the cost synergy guidance increased to at least $200m from $150m.
The acquisition of Terminix is described as "truly transformational", as it establishes Rentokil as the leading pest control business in North America, the world's largest pest control market. The acquisition is expected to open up substantial cost savings and should allow Rentokil to deliver significant margin growth over the next few years.
Charlie Huggins, Head of Equities at Wealth Club, commented on the results, stating that "this is a solid performance from Rentokil. Encouraging early progress on the Terminix acquisition has led to increased cost saving targets. This underpins group expectations to grow revenues and profit margins strongly over the next few years, despite the gloomy economic environment."
Rentokil is well-positioned to weather an economic downturn, as rats still need to be dealt with regardless of inflation or the economy. The company also benefits from a large slug of recurring revenue from long-term contracts, making it a resilient business with decent pricing power.
However, the acquisition of Terminix does come with risks. Although Rentokil has a fine track record of integrating acquisitions, it has never swallowed a deal as large as this one. Terminix's performance prior to the acquisition left much to be desired, and the need to improve its operations and align its culture with that of Rentokil adds further complexity. As Huggins noted, "there are no free lunches. Rentokil's acquisition of Terminix could bring substantial rewards, but it will need to execute flawlessly to realise the full benefits."
Overall, Rentokil's strong performance and progress on the integration of Terminix are positive signs for the company's future growth and profitability. Investors will be watching closely as Rentokil continues to execute its strategic plan and navigate any potential challenges that may arise.
The announcement has been well-received by investors, with Rentokil's share price rising by 3% following the news. The company's continued success and growth are likely to make it an attractive prospect for investors looking for a reliable and resilient investment in the current economic climate.
In conclusion, Rentokil's 2022 results and progress on the Terminix integration are promising signs for the future of the company. With a solid track record and strong positioning in the pest control market, Rentokil is well-placed to weather any economic challenges and continue to grow its business in the coming years.