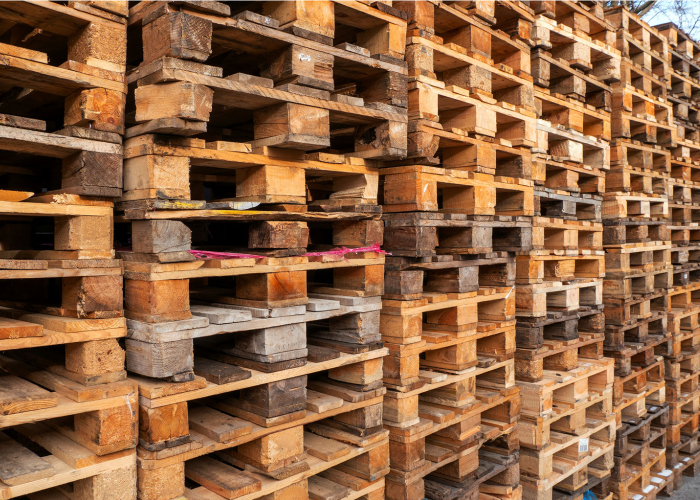 Pallets4Sale.uk Helping to Fill Gaps in Britain's Pallet Shortage
Read Time:
1 Minute, 36 Second
In recent months, Britain has been facing a serious shortage of pallets, causing disruptions to supply chains across various industries. However, one Midlands company is stepping up to help fill the gaps and provide a sustainable solution to the problem.
Pallets4Sale.uk is a leading provider of pallets, offering a range of recycled, refurbished, and new pallets to businesses across the country. With a focus on sustainability, the company is helping to reduce waste and carbon emissions by recycling and refurbishing pallets that would otherwise end up in landfills.
Their recycled and refurbished pallets are just as strong and durable as new ones, but come at a much lower cost to businesses. This not only helps to address the pallet shortage but also provides an affordable solution for businesses that may be struggling with supply chain disruptions.
In addition to recycling and refurbishing pallets, Pallets4Sale.uk also offers a range of new pallets, including bespoke pallets made to customers' exact specifications. By building new pallets, the company is able to provide a reliable supply of custom or bespoke pallets to businesses that may have been struggling to find them in the required size elsewhere.
"Our mission is to provide a sustainable solution to the pallet shortage while also helping businesses to reduce their carbon footprint," said a a spokesman for Pallets4Sale.uk. " Of course as a business we need to be profitable & we believe that by recycling and refurbishing pallets, we can make a real difference to the environment, while also providing a reliable supply of pallets to businesses across the UK at a profit."
As the pallet shortage continues to affect businesses across the UK, companies like Pallets4Sale.uk are proving to be a valuable resource. By recycling, refurbishing, and building new pallets, they are not only helping to fill the gaps in the supply chain but also providing a sustainable solution that benefits both businesses and the environment.